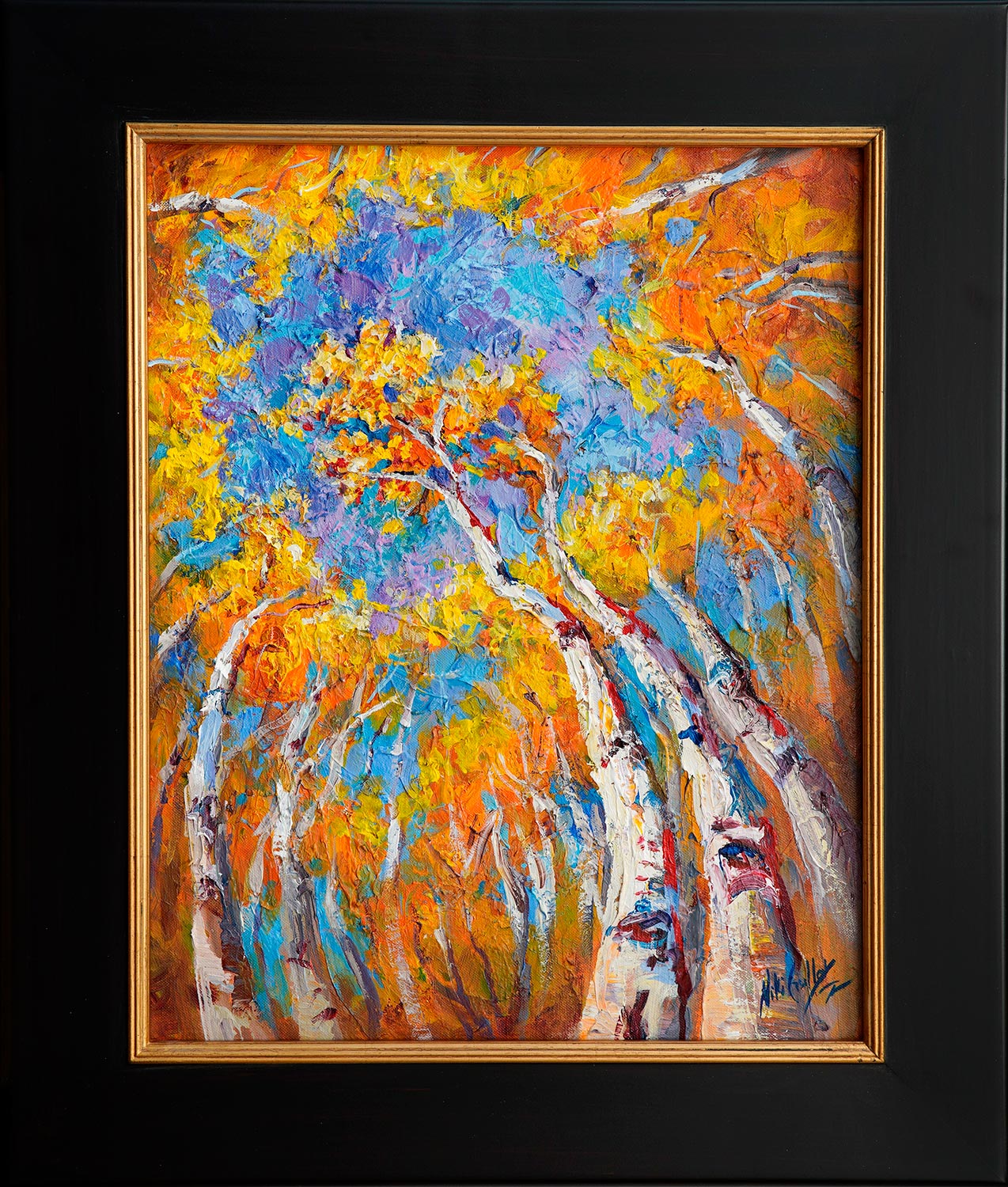 The white bark of these glorious aspens rising towards the sky, reminds me of the columns holding up the roof of a cathedral. With the electric blue sky combined with the vibrant yellow leaves, this is my idea of the heaven that is nature. As such, I want your eye to move upwards pulling the focus skyward with a sense of wonder and whimsy.
"Reaching to Heaven"
20″ x 16″ textured oil painting on canvas panel.
Mounted in 3″ espresso frame • $1,600
** If interested in "Reaching to Heaven" unframed or to see other framing options, please contact niki@nikigulley.com.