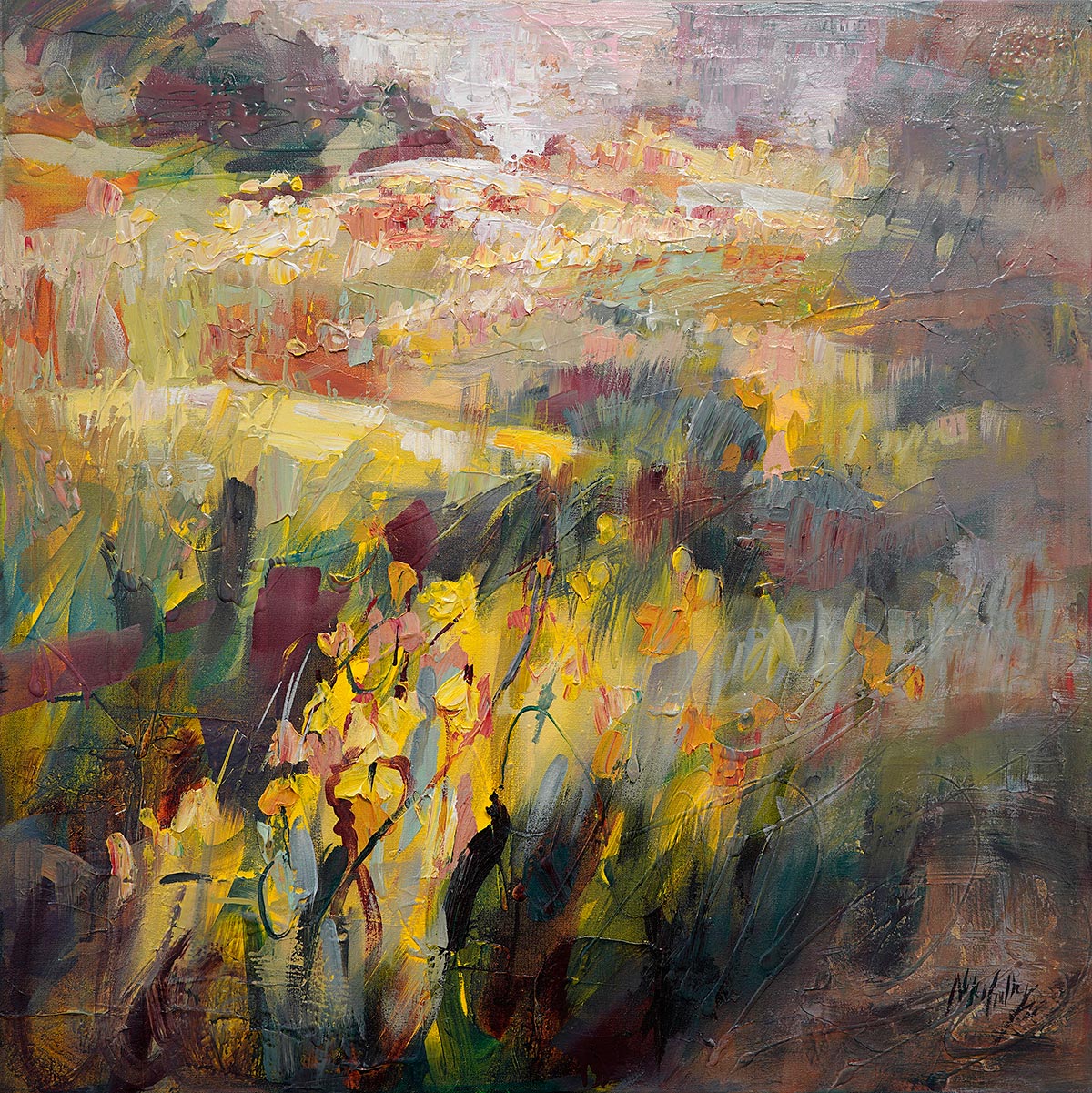 Here I wanted to capture the rhythm, color, and density of spring wildflowers flowing along grassy rises and falls of gently rolling hills. Making sure not to over blend my thick strokes so that you could see the marks and feel the energy found in nature. Repeating patterns and waves of color create a harmony within the painting, while rendering the blooms and their surroundings abstractly plays with taking a traditional subject matter and showing it in a contemporary way.
"Nature's Brushstrokes II"
24″ x 24″ textured oil painting on 1.5"
wrap around
canvas with the painting continuing around the edges • $5,500
*** Roll your cursor over the painting above to see a detailed view of the texture.