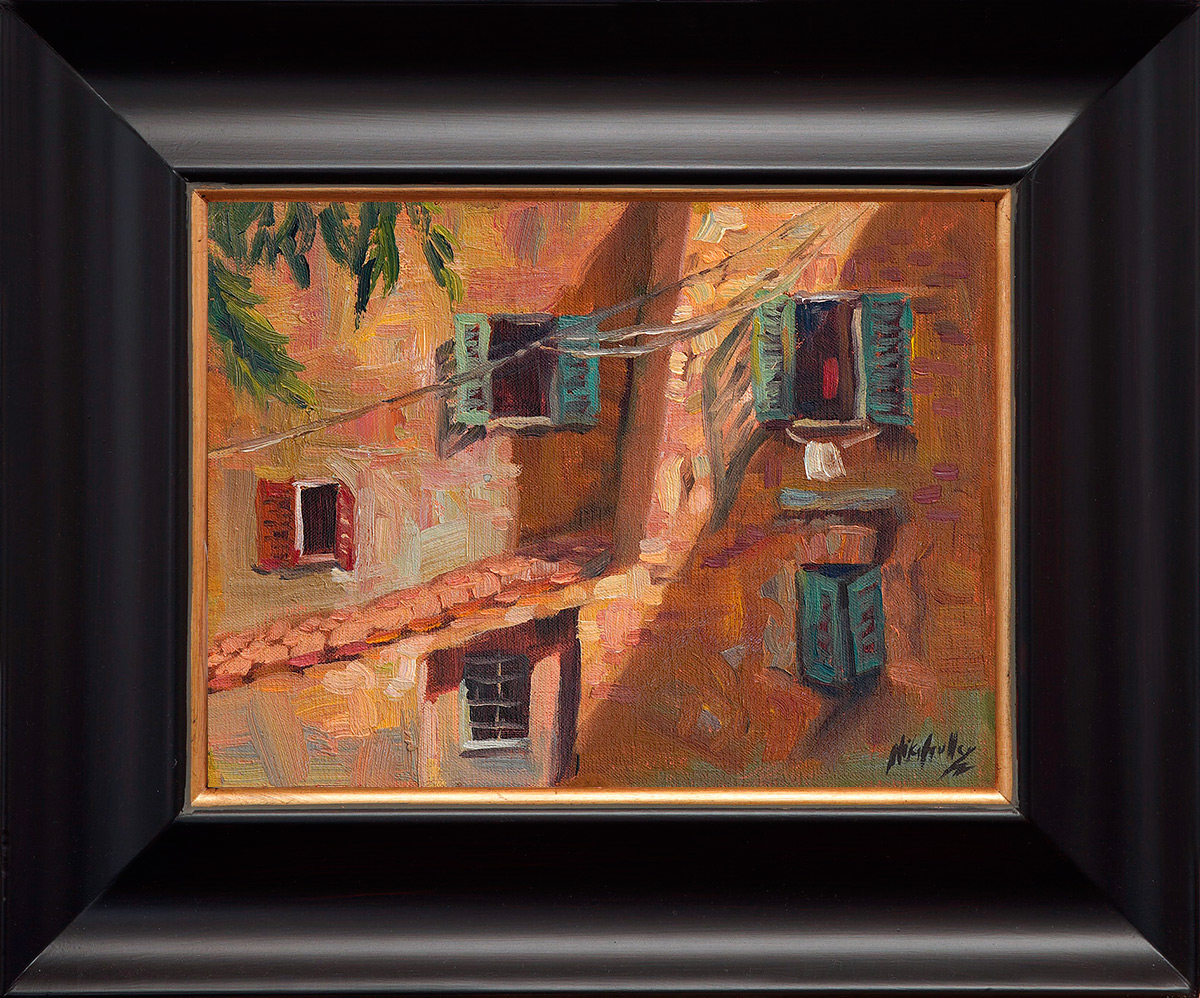 You can almost imagine what the view must be like when you throw open the shutters and greet the morning as the scene unfolds below you.
9″ x 12″ oil painting on panel
Framed in 3
" espresso frame.
• $595 framed / $450 unframed
*** Roll your cursor over the painting to see a detailed view of the texture.