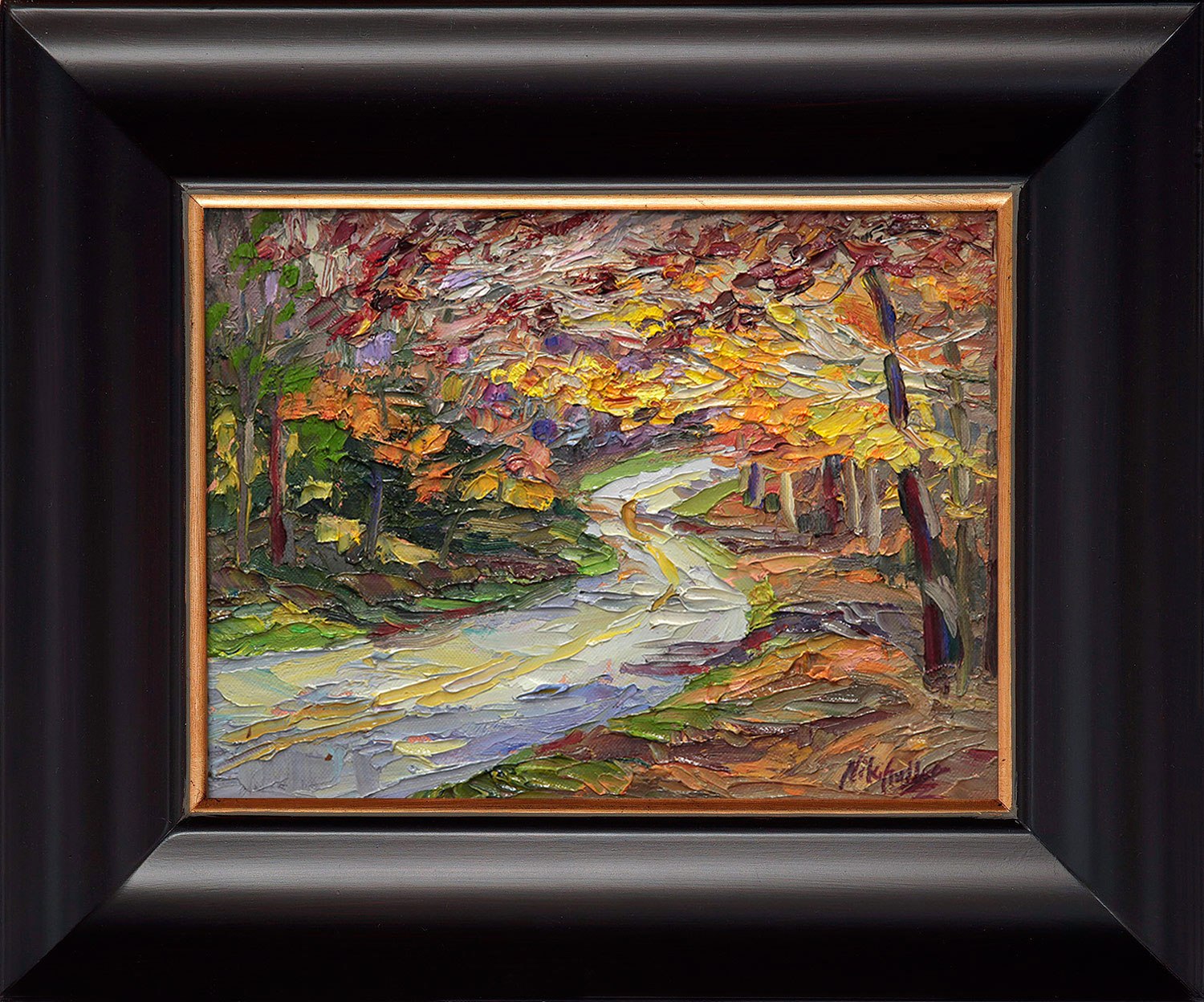 Every day we were in New England, we'd drive through this gorgeous fall canopy. So one morning when the light was sparkling through the leaves, I decided to set my easel up along the road to capture its beauty and mystery. I loved the curve of the road beckoning you into the autumn glow. The dappled light also created a warmth leading your eye through the painting, onto the journey ahead.
"Winding through October"
9″ x 12″ textured oil painting on panel.
Framed in 3
" espresso frame.
• $595 framed / $450 unframed
*** Roll your cursor over the painting to see a detailed view of the texture.