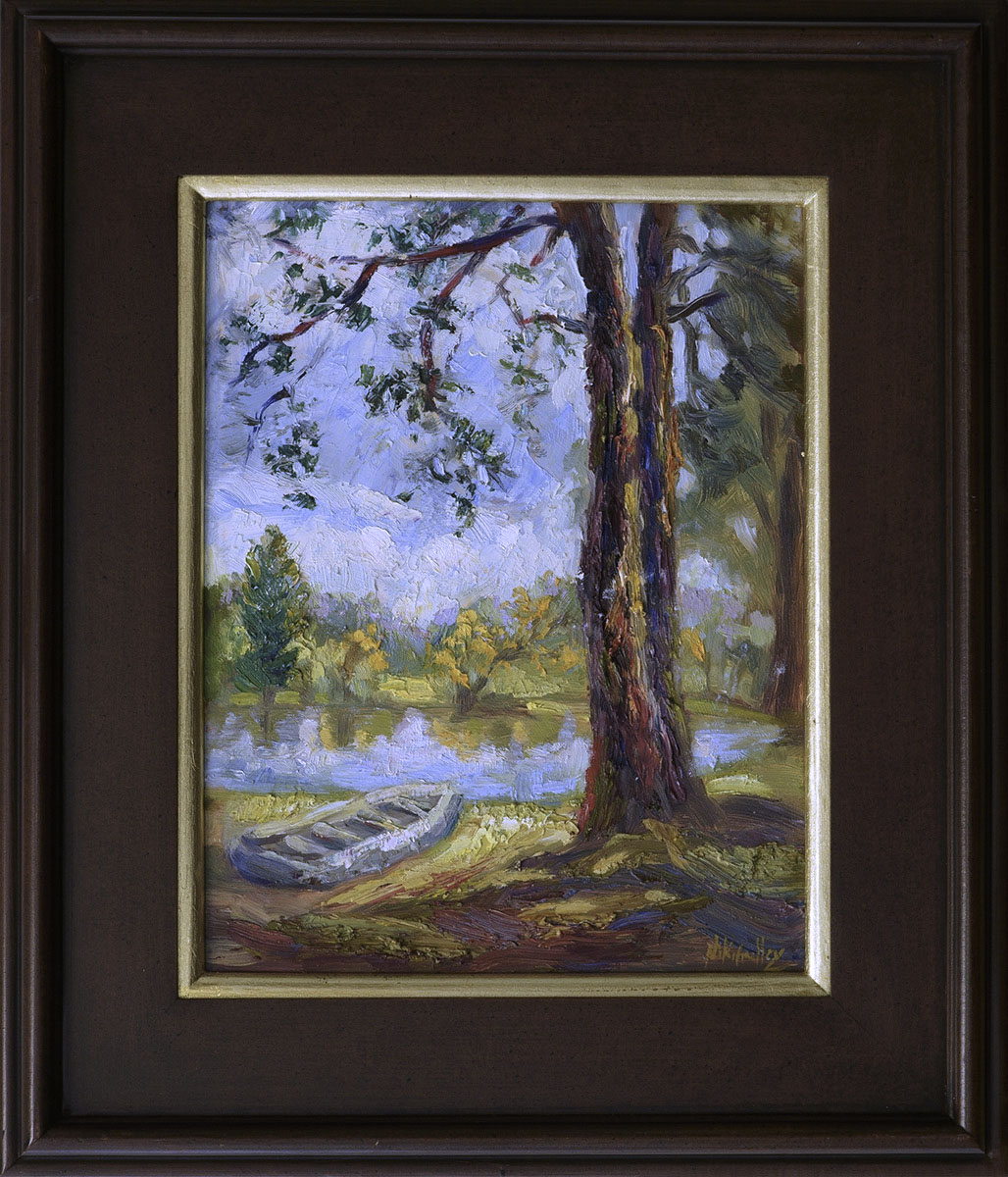 This scene was so peaceful and I liked how the evergreens provided shade, keeping the warm sun at bay. One lone boat sits on the shoreline, inviting you to sit down and row across the tranquil lake. I hope this piece transports you to a quiet weekend escape, surrounded by nature, with not a care in the world.
14″ x 11″ textured oil on panel.
Framed in 3
" walnut frame.
• $700 framed / $550 unframed
*** SOLD ***
*** Roll your cursor over the painting to see a detailed view of the texture.