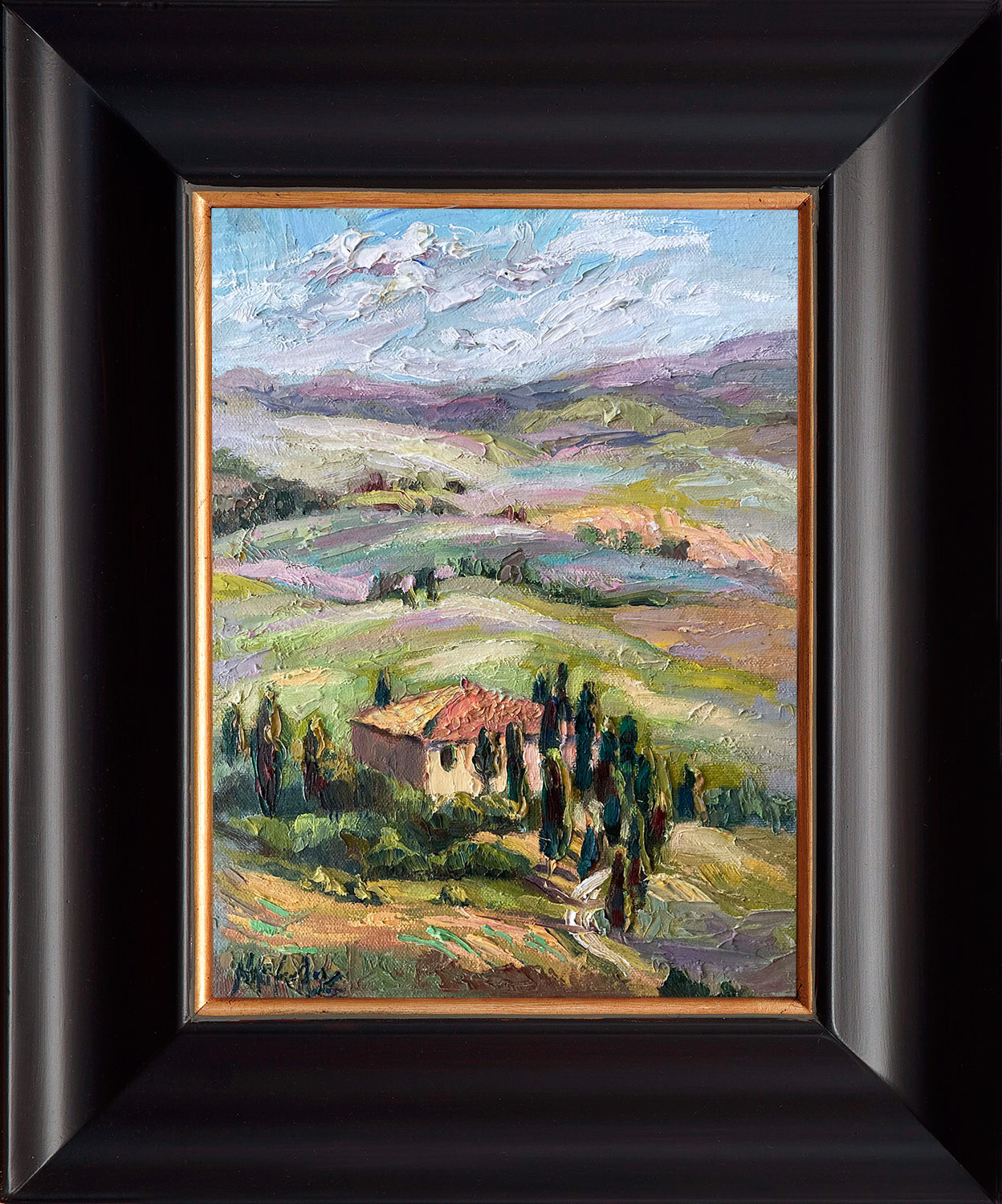 After we finished a delicious antipasto lunch of prosciuttos, local pecorino, and fresh fruits and vegetables, we headed into the hills for our afternoon painting location. Starting fairly late in the day, we timed it so that the light would be soft and golden as we were putting the finishing details on our paintings. For this painting, we focused in closer on one of the tuscan farmhouses, with just a suggestion of the peaks and valleys in the background. Between the quiet surroundings, the quintessential Tuscan vineyard behind us and the perfect weather conditions, this proved to be a very inspiring afternoon.
"Tuscany in Springtime" /

Tuscany, Italy
12″ x 9″ textured oil painting on panel.
••• SOLD •••
*** Roll your cursor over the painting to see a detailed view of the texture.