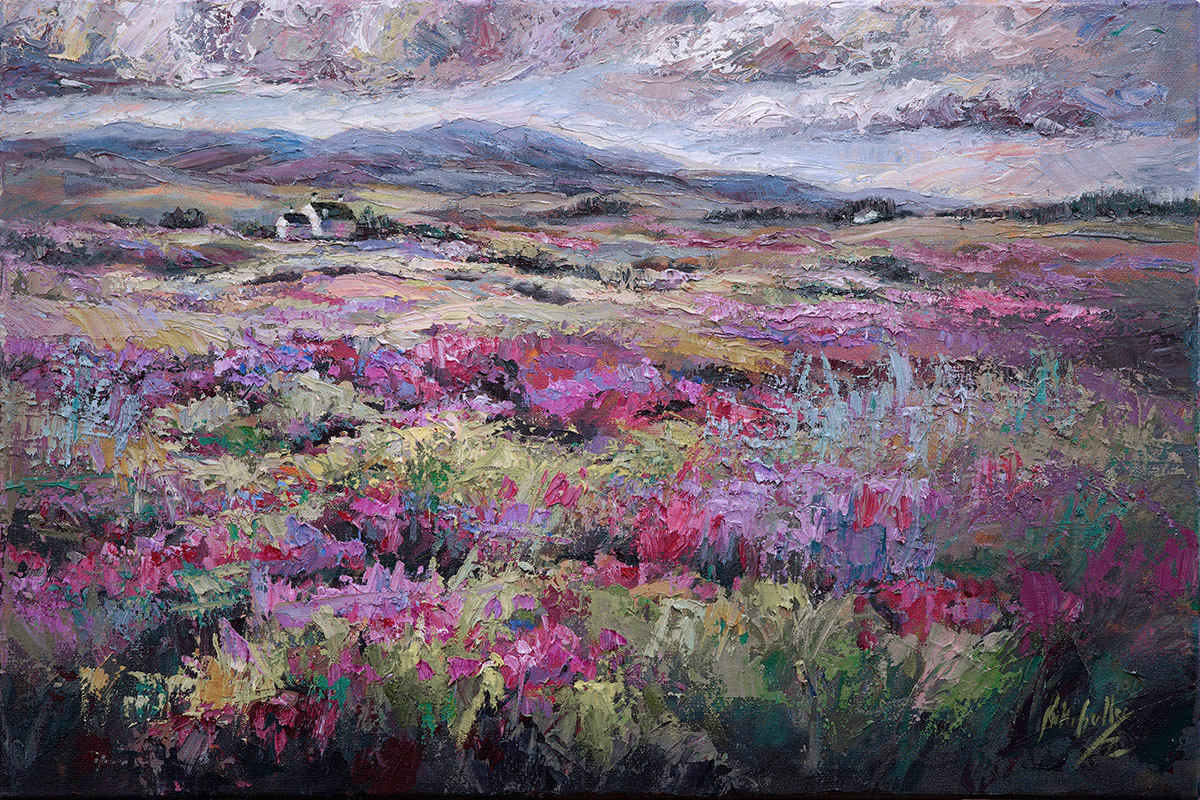 Inspired by a trip to Scotland, I was awestruck by the vastness of its wide open spaces and wild, untamed beauty. I chose this expansive scene with the rolling carpet of purple heather growing in the foreground, adding a complimentary contrast to all of the lush greenery. Set beneath majestic rolling hills, this lone farmhouse nestled in the distance invites you to take in all of the beauty surrounding you.
20″ x 30″ textured mixed media painting on 1.5"
wrap around
canvas with the painting continuing around the edges
*** Available through The Statton Gallery ***
*** Roll your cursor over the painting above to see a detailed view of the texture.