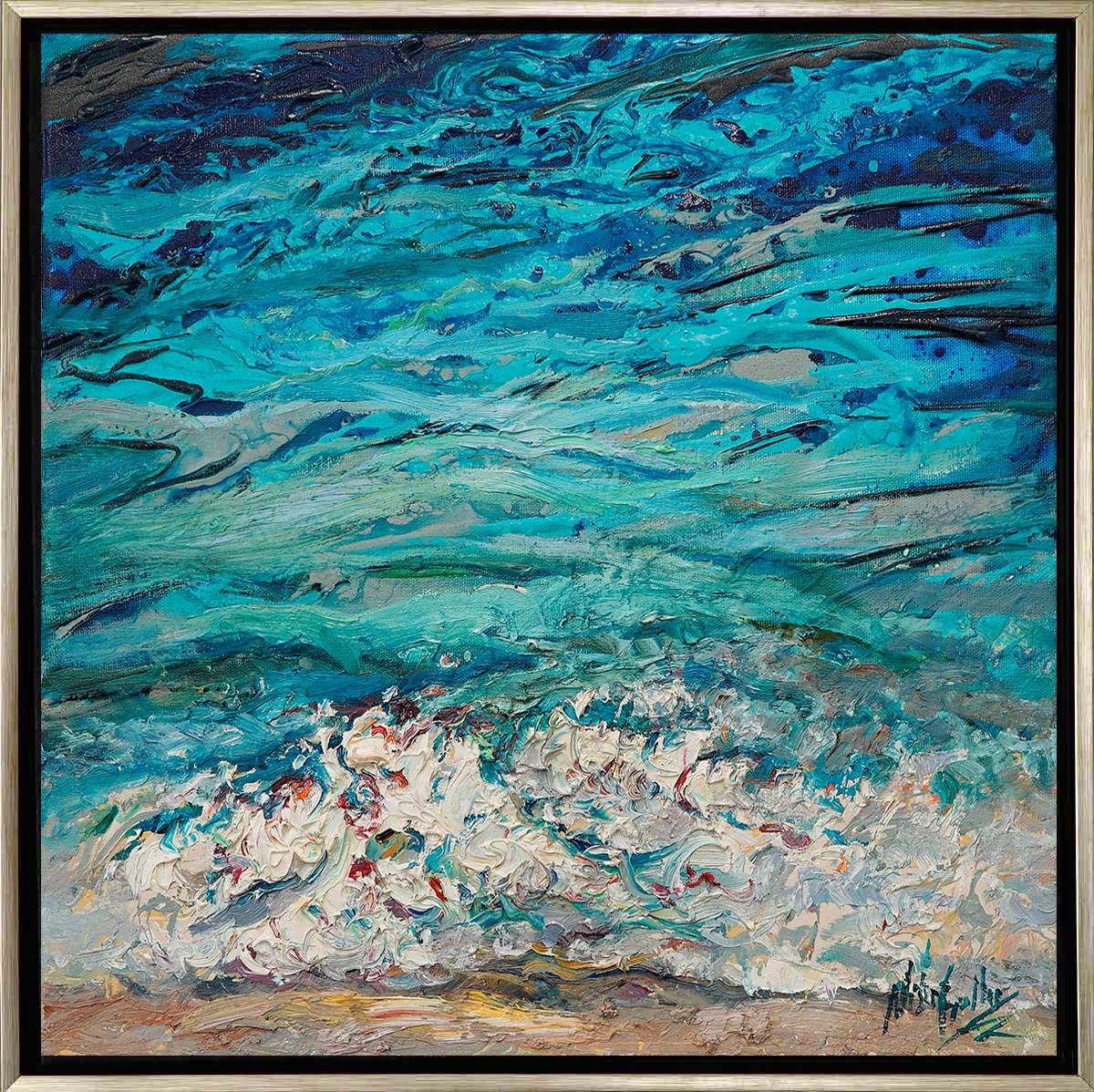 I actually started this series back in January and have been layering and layering and layering paint over the last few months. They feel so relevant now. Longing for a cool beach and the cathartic sounds of the ocean, I started with drippy, fluid paint and then built up thick texture to bring the seaside waves to life. Slightly abstract, loose and free, I hope you can feel the healing qualities of the water, especially if we can't get there ourselves right now.
16″ x 16″ Textured Mixed Media on 3/4" wrap around Canvas
with the painting continuing around the edges.
••• SOLD •••
*** Roll your cursor over the painting above to see a detailed view of the texture.