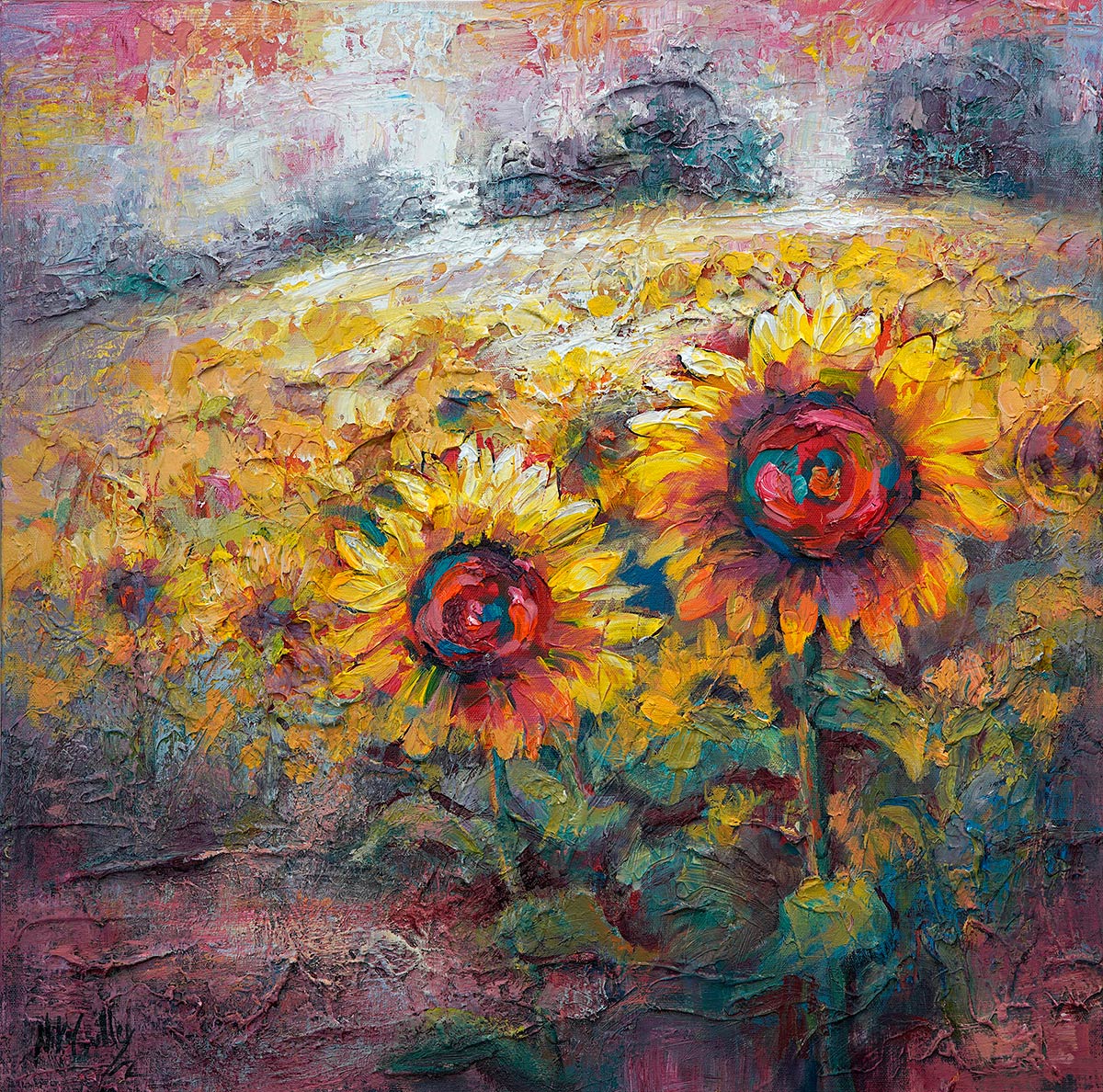 Late light shimmers across this joyful field of sunflowers as the sun is just beginning to set. Golds and reds vibrate with energy against green and turquoise foliage. A glimpse of the path to your left suggests that you can stroll amongst the blooms and soak in their smiling faces. A perfect ending to your day!
24″ x 24″ textured oil painting on 1.5"
wrap around
canvas with the painting continuing around the edges • $2,700
*** Roll your cursor over the painting above to see a detailed view of the texture.