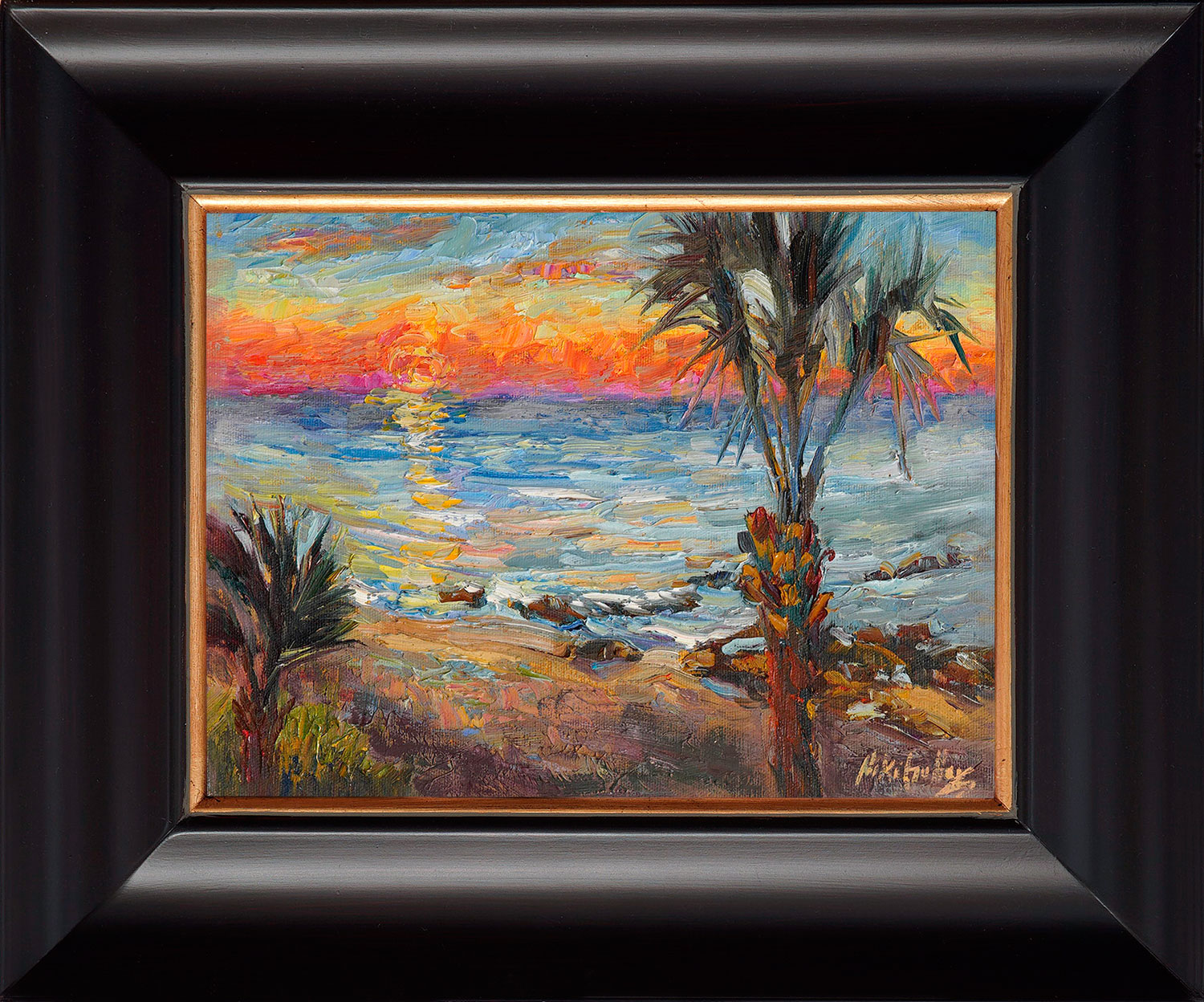 I wanted this painting to be about the power of the ocean to lift your spirits. Painting this piece on location, I was hoping you could hear the gentle ocean tides lapping on the shore and the sun just beginning to rise, signaling a brand new day in paradise. This morning the sky was the most intense beautiful red that caused the atmosphere to glow and I just had to capture that magic.
9″ x 12″ textured oil painting on panel.
Framed in 3
" espresso frame.
• $595 framed / $450 unframed
*** Roll your cursor over the painting to see a detailed view of the texture.