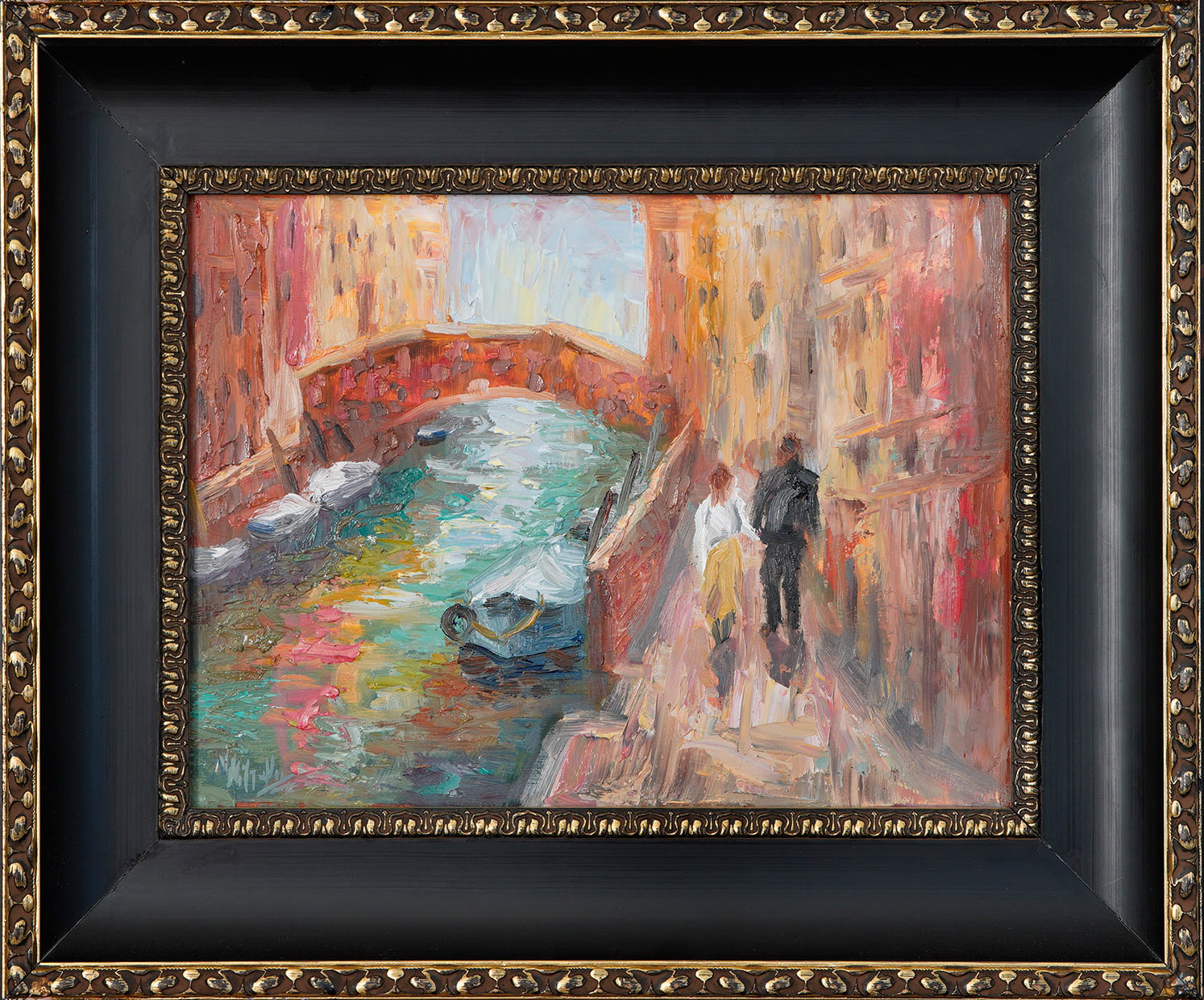 I painted this piece on location during our Art Trek we taught in Venice while their infamous Carnival celebration was taking place. Since St. Mark's Square can get overrun with tourists, we chose to set up our easels along a side street to enjoy the peacefulness and beauty of the city. I love the magical light that comes flooding in through the canals and is so distinctive of Venice. It is such a romantic city and I wanted to capture this couple strolling along hand in hand, setting the mood of this enchanted city.
9″ x 12″ textured oil painting on panel.
*** Roll your cursor over the painting to see a detailed view of the texture.