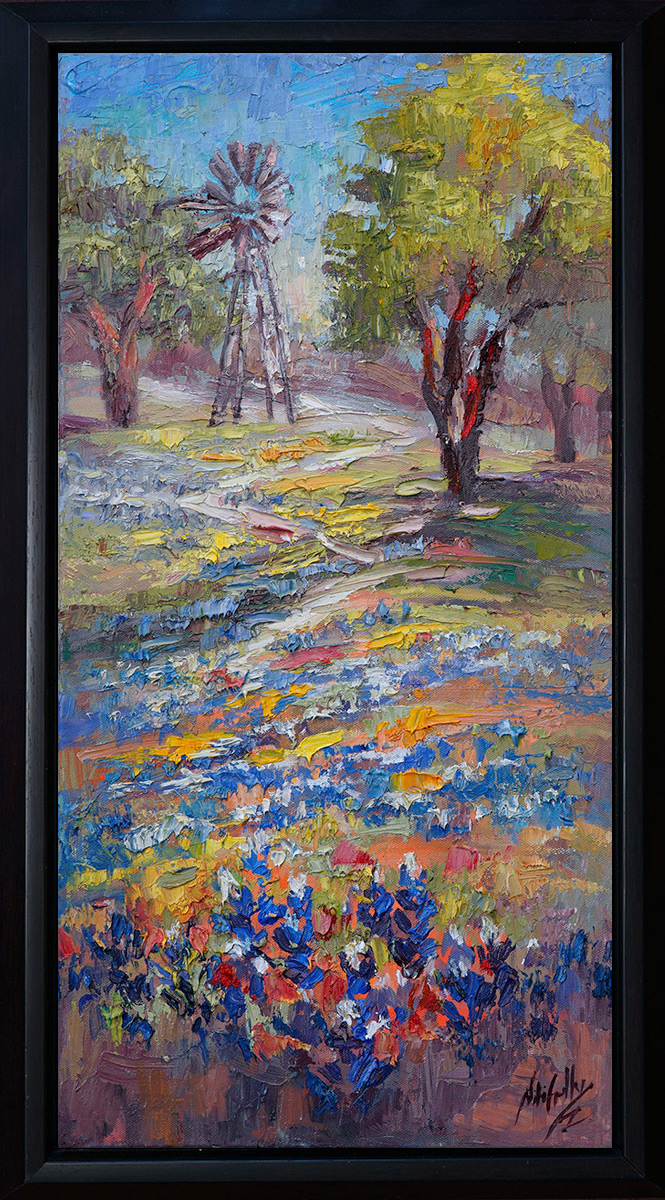 This idyllic setting just screamed Texas to me and I had to paint it. The quintessential windmill spins in the distance, signaling a change in seasons as spring leaps forward. Colorful bluebonnets fill the landscape, inviting you to wander through wildflower fields, noble oaks and onto hilltops ahead, sure to treat your journey with amazing views of the Texas Hill Country.
24″ x 12″ textured mixed media painting
on 1.5" gallery wrap canvas
with the painting continuing around the edges.
Framed in 1" angled espresso floater frame. $1,600 framed / $1,400 unframed
Available through The Good Art Company
*** Roll your cursor over the painting above to see a detailed view of the texture.