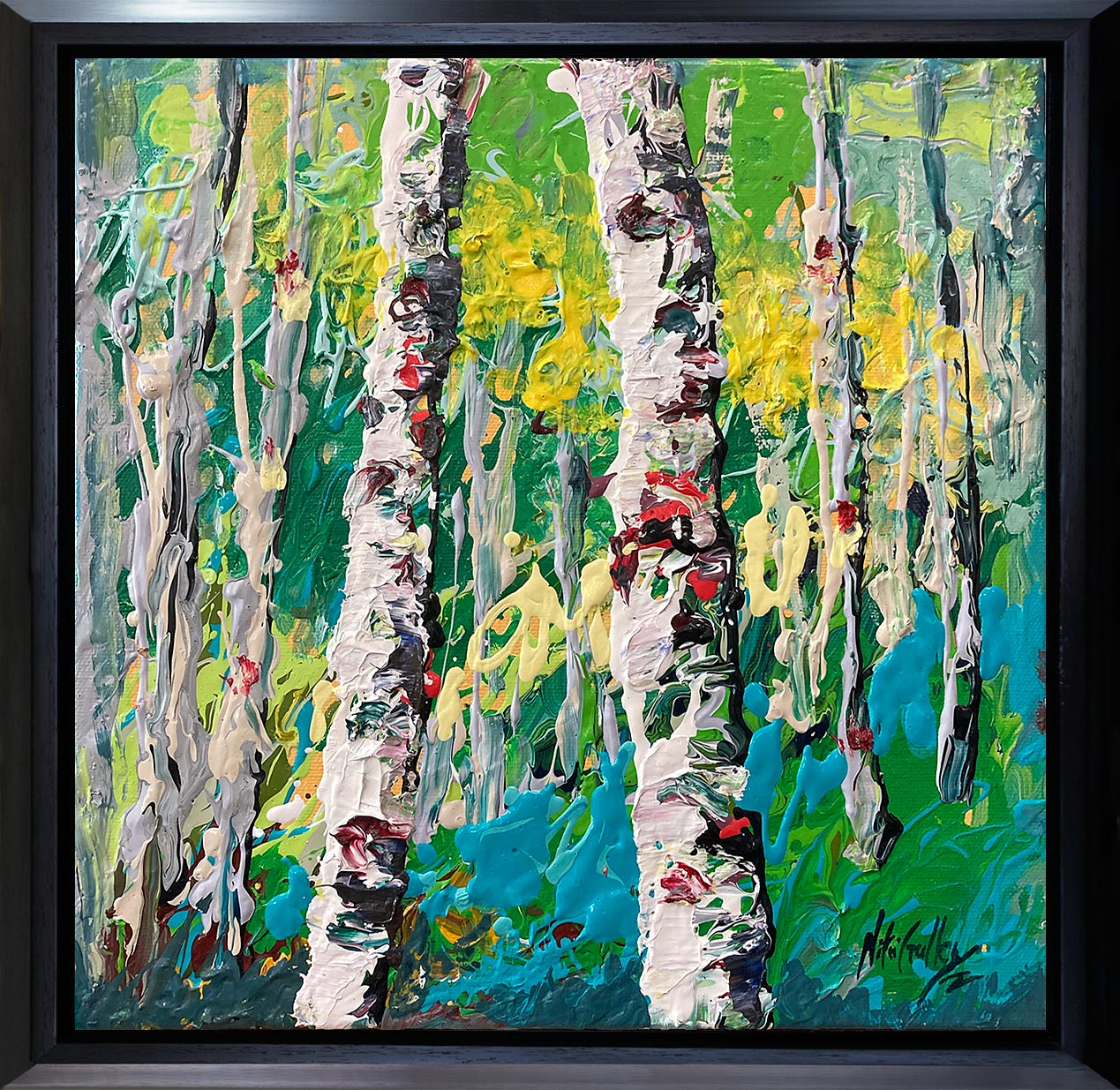 The greens of spring and summer speak to a renewal of energy, of life starting anew. This vibrant burst of color lets you know that no matter what is going on in the world, mother earth just keeps moving forward.
12" x 12" textured mixed media painting on 1.5" canvas with
the painting continuing around the edges
• $725 framed in espresso 1" angled floater frame / $595 unframed
*** Roll your cursor over the painting to see a detailed view of the texture.