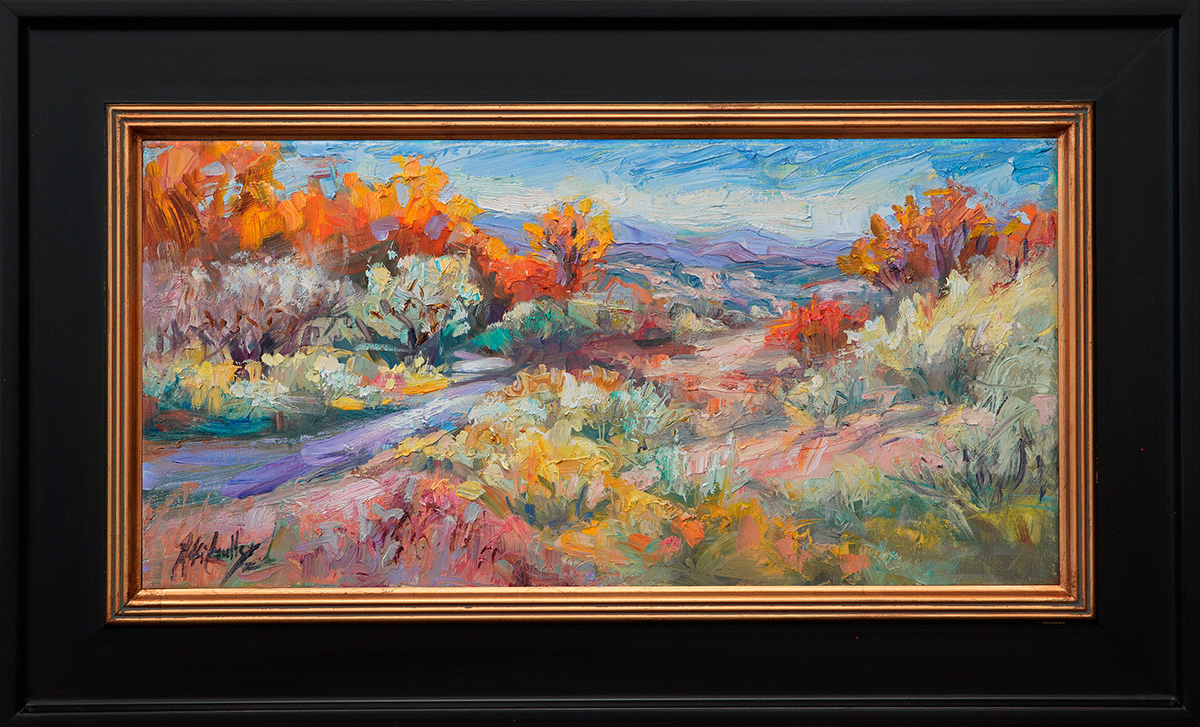 Painted just outside of Santa Fe, the fall colors in were gorgeous! We arrived shortly after sunrise to capture the best light of the day, but unfortunately the temperature was starting out near 32 degrees. Luckily the temperatures rose quickly as the morning wore on, I was able to shed my parka and winter gear, and it ended up being a beautiful day. I hope you, too, enjoy a leisurely drive through the beautiful autumn scenery of New Mexico.
10″ x 20″ mixed media painting on canvas
• framed in 3" espresso $1,100 / $950 unframed
*** Roll your cursor over the painting above to see a detailed view of the texture.