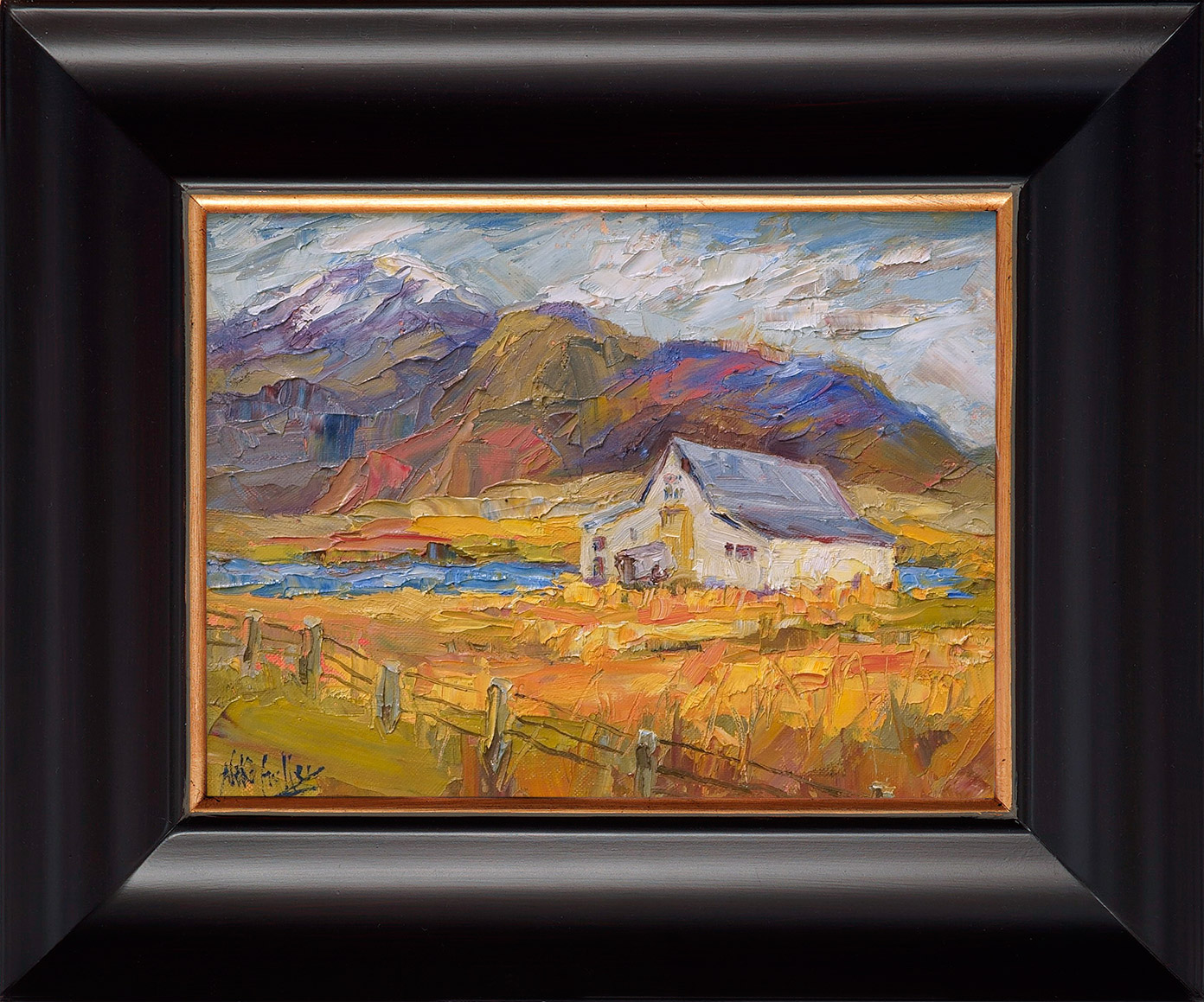 Continuing our journey along the west coast of Iceland, I was taken by their simplistic architecture, often topped with bright red roofs to add a pop of color to the natural landscape. In the next several paintings, you'll see I chose a different house or barn each day and set out to capture its shape, the colors and light hitting the structure, and the picturesque, idyllic, quiet scenery surrounding the building in all directions. Here is my second painting, where I was drawn to the complimentary color palette of orange/gold grasses contrasted against a beautiful blue sky reflecting into the pond behind the barn. Playing off those colors in the distant mountains, I wanted this piece to be full of texture, joy and energy.
"Rural View II"

/

Iceland
9″ x 12″ textured oil painting on panel.
Framed in 3
" espresso frame.
*** SOLD ***
*** Roll your cursor over the painting to see a detailed view of the texture.