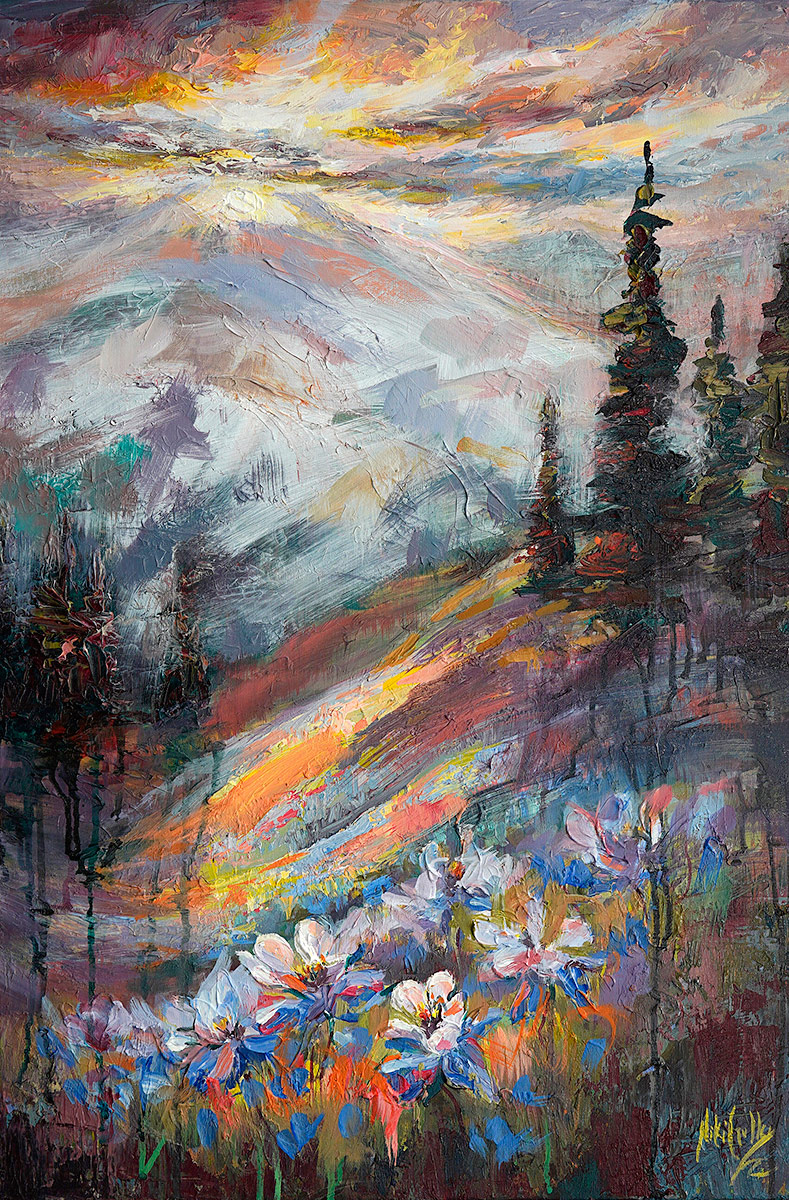 Through the pine tree window, Colorado's splendor unfolds before you. Late light casts its golden glow across rolling hills illuminating Columbine and wildflowers along its journey. Contrasting textures of running paint and thick palette knife strokes create extreme dimension, connecting background to foreground, beckoning you onward and bringing the scene to life. May you relish this peaceful odyssey while soaking in the beauty of your surroundings and enjoying the rhythms of mother nature.
30″ x 20″ textured mixed media painting on 1.5"
wrap around
canvas with the painting continuing around the edges
*** SOLD ***
*** Roll your cursor over the painting above to see a detailed view of the texture.