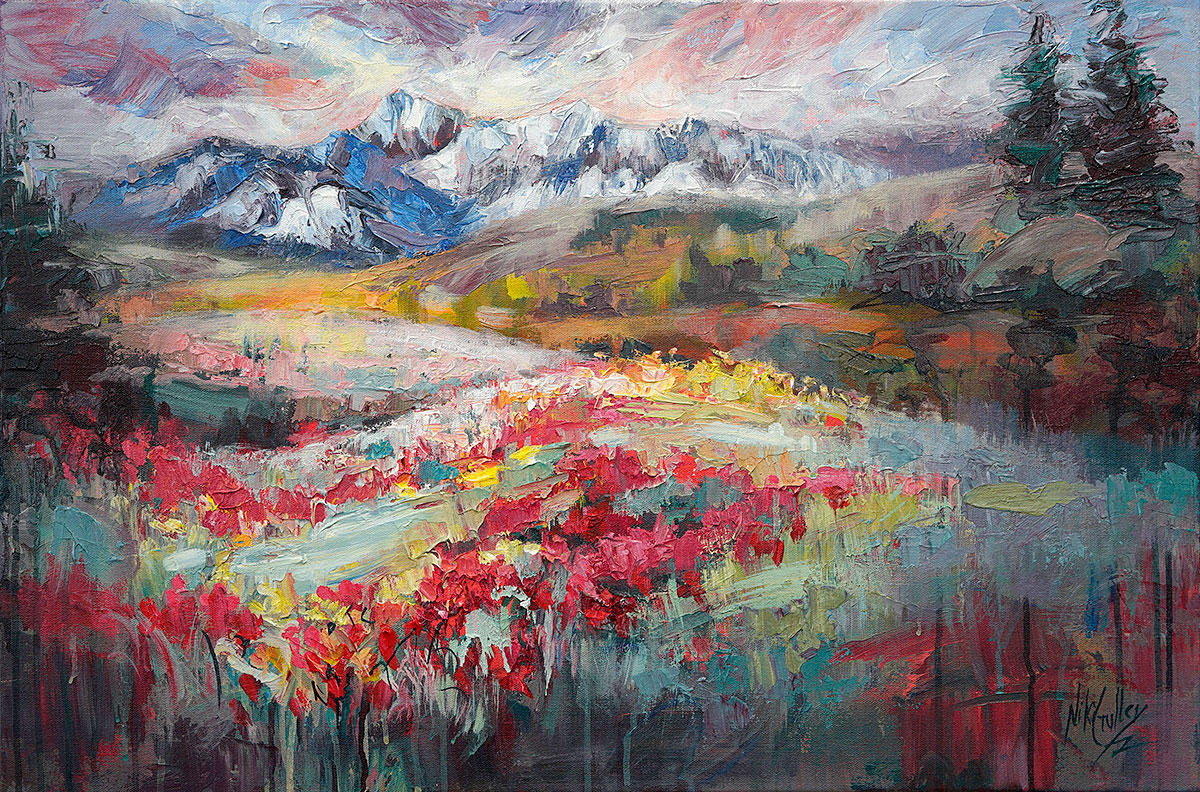 Crimson Paintbrush fill Colorado's undulating grassy hills with color and joy. Sweeping clouds dance overhead while nature's palette puts on a harmonic concert below. Making sure to not over blend my thick strokes allows you to see the marks and feel the peaceful energy. Repeating patterns and waves of color create a harmony within the painting, while rendering the blooms and their surroundings abstractly plays with taking a traditional subject matter and showing it in a contemporary way.
20″ x 30″ textured mixed media painting on 1.5"
wrap around
canvas with the painting continuing around the edges
*** SOLD ***
*** Roll your cursor over the painting above to see a detailed view of the texture.