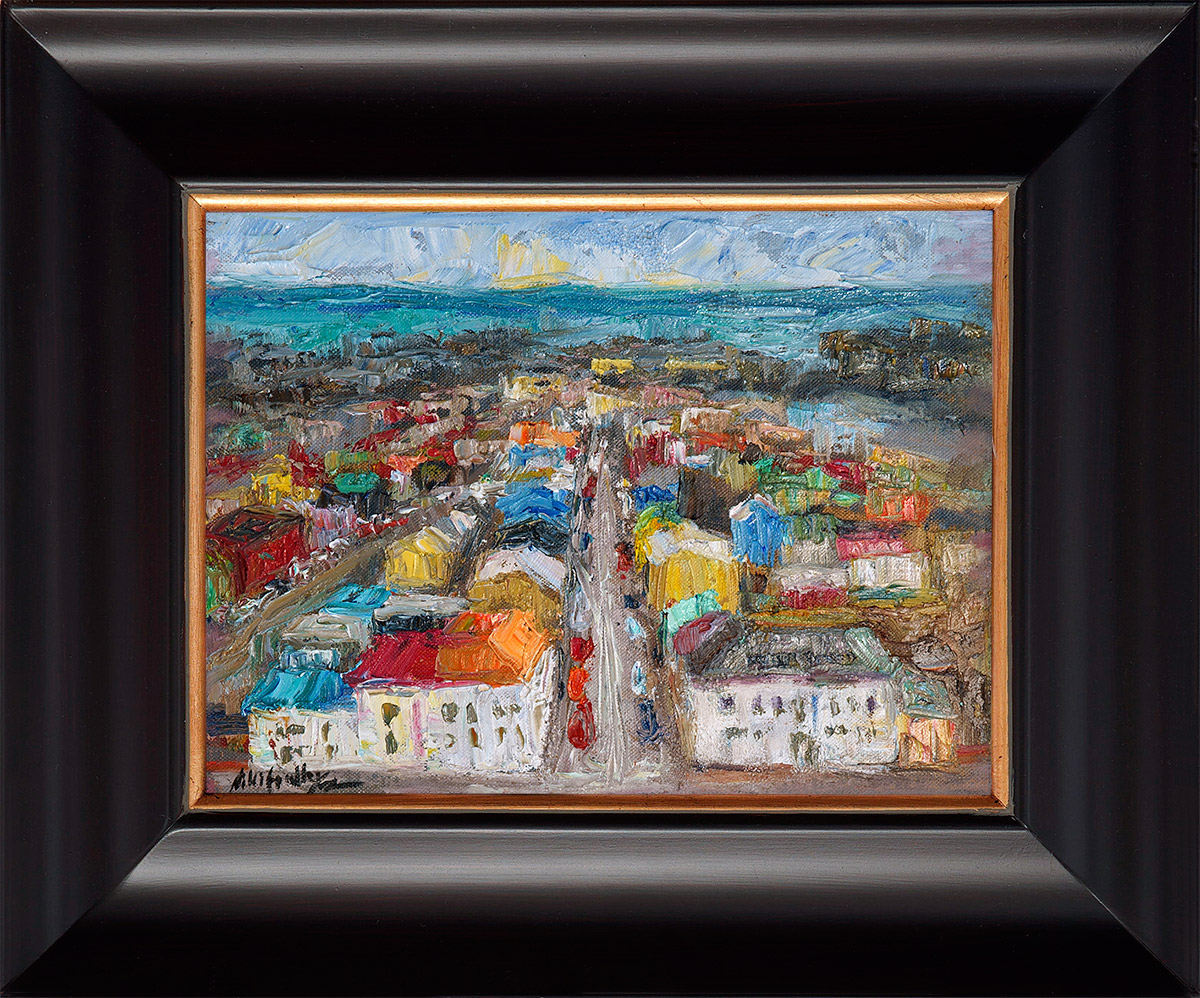 One of the things I liked about Reykjavik in Iceland was how colorful the buildings were painted and how much that brightened up a grey day. Setting out to capture those fun colors and the energy of the city, I chose to paint this overview of town with main street leading your eye all the way down to the harbor. Created with palette knife and a lot of paint, I wanted to leave this painting fairly loose to add to that lively feeling and energetic vibe I felt in Reykjavik.
9″ x 12″ textured oil painting on canvas panel.
Framed in 3
" espresso frame.
• $595 framed / $450 unframed
*** Roll your cursor over the painting to see a detailed view of the texture.