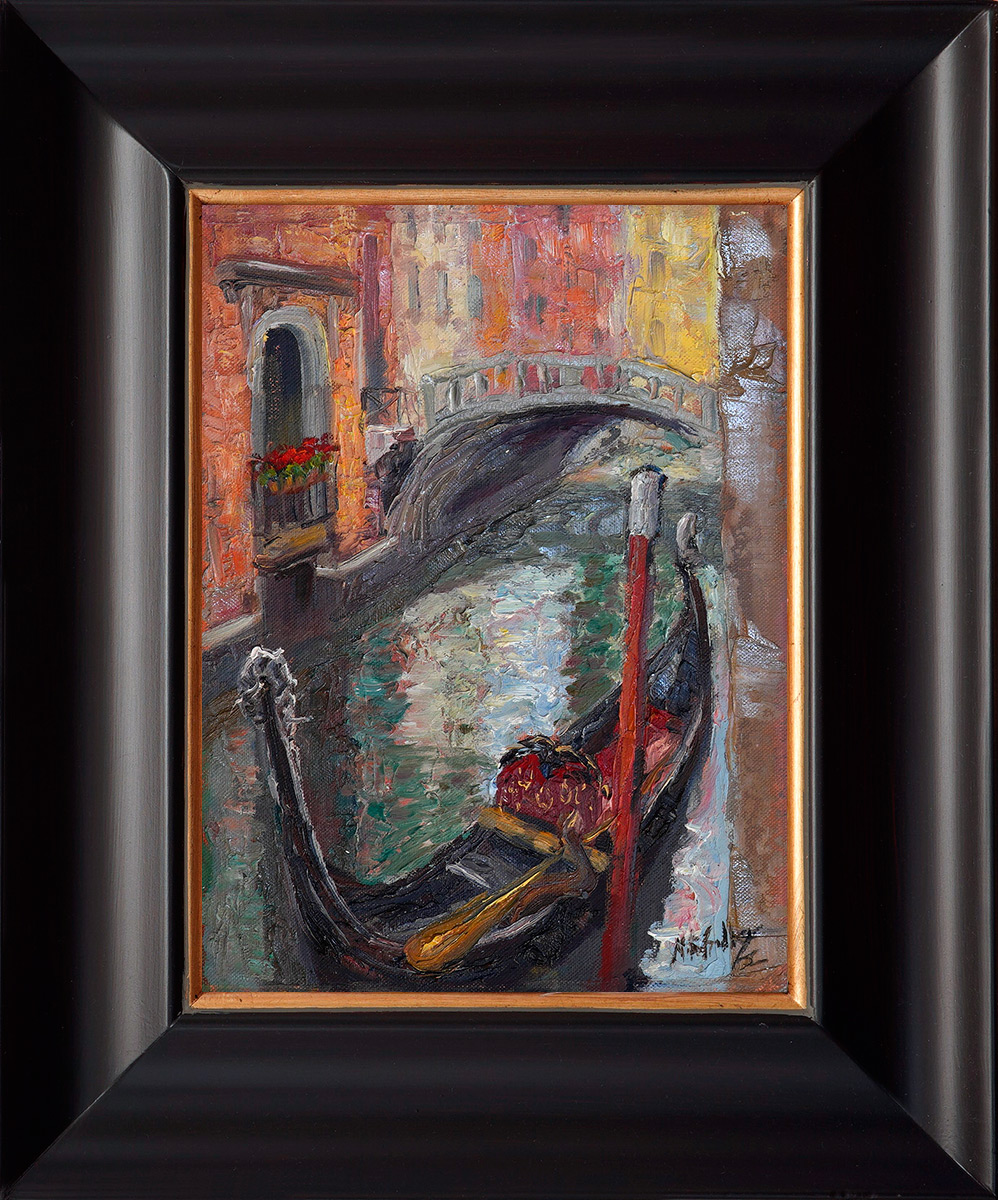 Very few things evoke the spirit of place like a gondola does for Venice. This singular form of transportation is the signature of a city built on canals and just a glimpse brings forth dreams of traversing the many waterways with someone special.
12″ x 9″ textured oil painting on panel.
Framed in 3
" espresso frame.
• $595 framed / $450 unframed
*** Roll your cursor over the painting to see a detailed view of the texture.