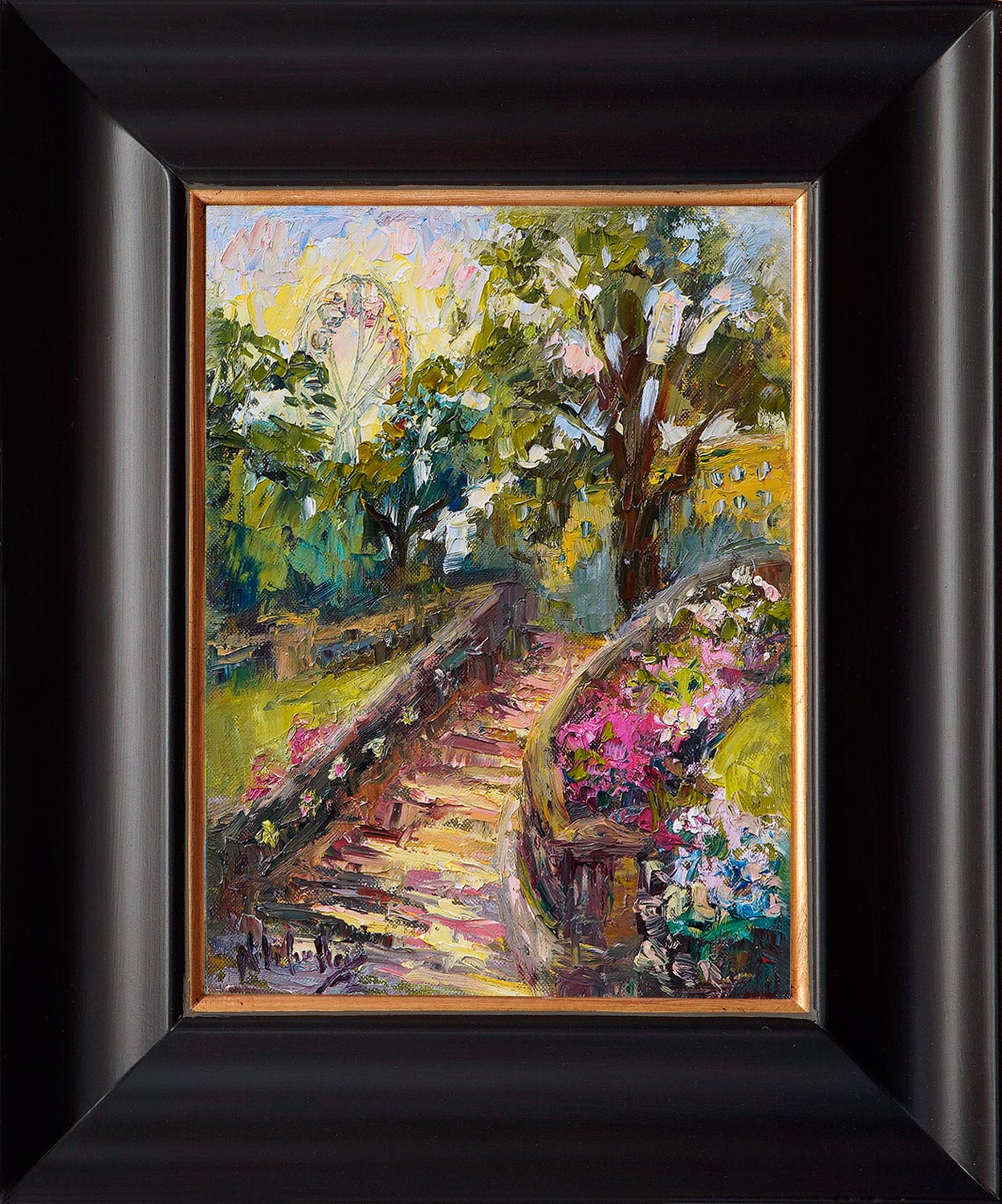 On the first day of our plein air painting and photography trip to Scotland, we began our adventure in the Medieval capitol city of Edinburgh. Filled with energy, fascinating architecture and history, we were all struck by its uniqueness and beauty. While the photographers shot and explored the city, we set up our easels close to our hotel to paint the lovely Princess Gardens that run through the center of the city. I set out to capture the lush hydrangeas lining this intricate stairway with just a glimpse of the ferris wheel in the background.
12″ x 9″ textured oil painting on panel.
Framed in 3
" espresso frame.
*** SOLD ***
*** Roll your cursor over the painting to see a detailed view of the texture.