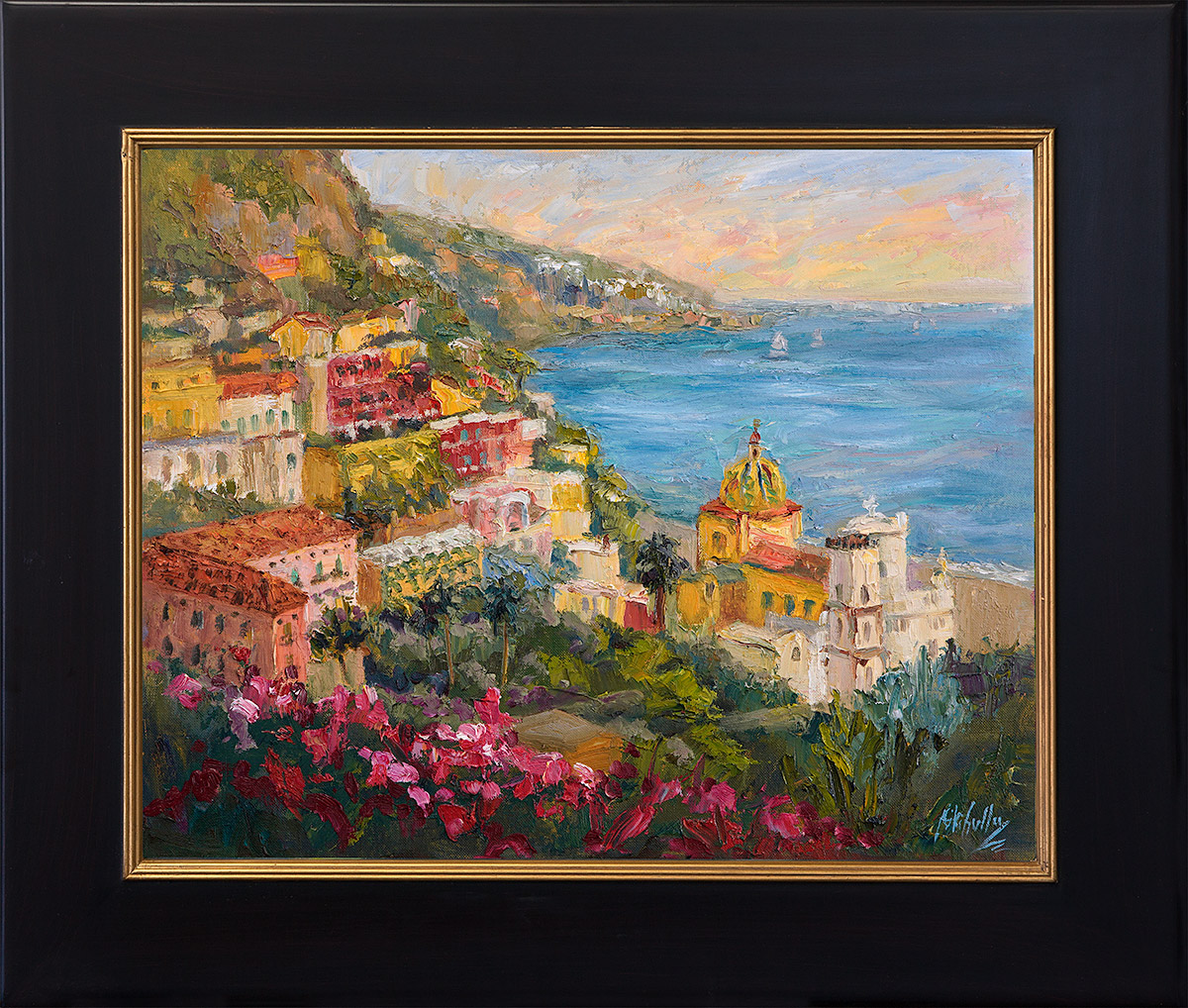 My husband and I recently visited Positano situated along the Amalfi Coast of Italy and were awestruck by its beauty. Since it hugs the coast, there are gorgeous views around every turn with the colorful houses and rooftops overlooking the tranquil blue harbor. With this amazing view on our walk into town every day with its iconic tiled church, I decided that I had to stop and paint it! Loaded with color and texture, I hope that my painting transports you to this idyllic location and brings back wonderful vacation memories.
16″ x 20″ textured oil painting on canvas mounted to panel
•
Framed in 3.5" espresso.
*** SOLD ***
*** Roll your cursor over the painting above to see a detailed view of the texture.