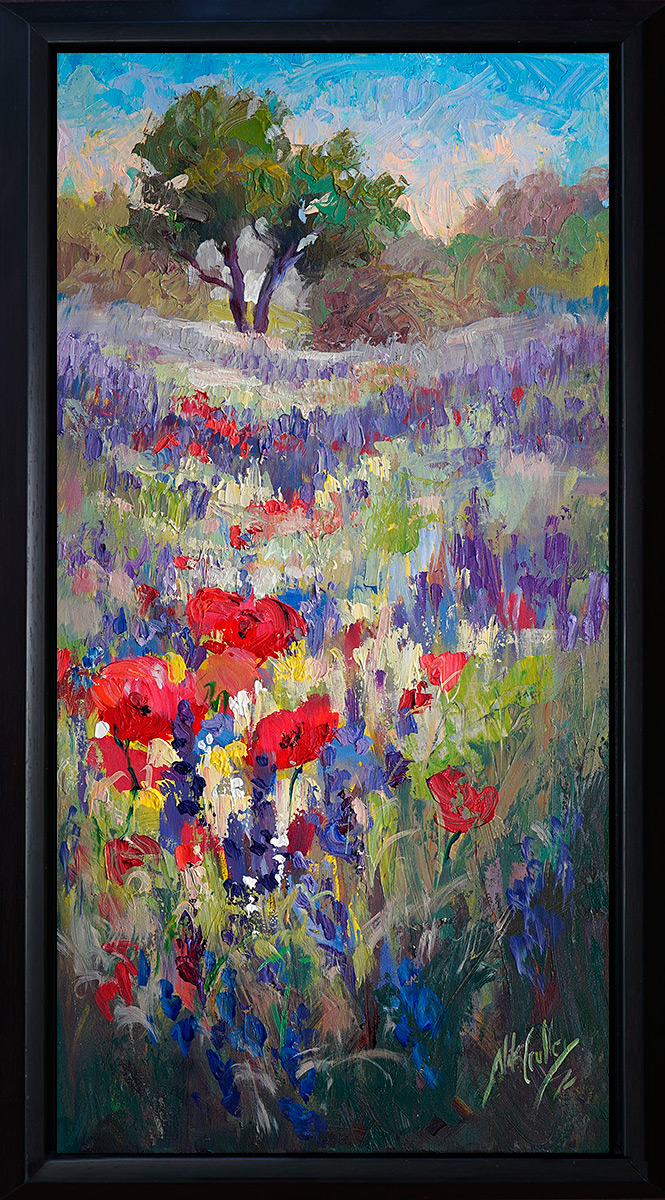 Festive blossoms dance in the gentle breeze, filling this field with sweet fragrance. Set beneath a blue sky, morning light casts its warm glow. This textured painting captures a carefree spring day with poppies and colorful wildflowers overflowing the foreground, filling up the landscape with color, texture and joy.
24″ x 12″ textured mixed media painting
on 1.5" gallery wrap canvas
with the painting continuing around the edges.
••• SOLD •••
*** Roll your cursor over the painting above to see a detailed view of the texture.