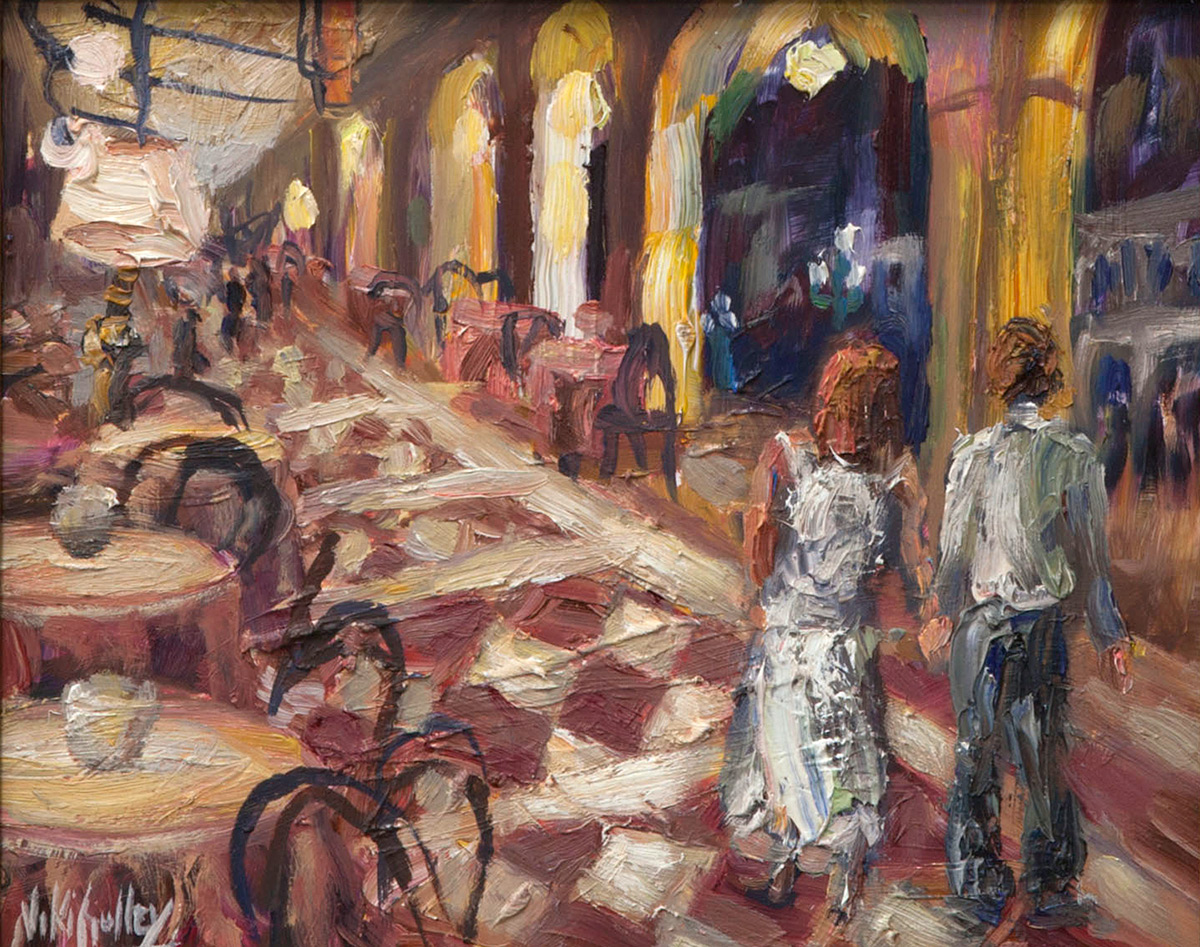 Venice is one of the most romantic cities I've visited, and at night it is especially dreamy, quieting down from the tourist traffic and filled with sparkle and energy. In St. Mark's Square, you can hear the sounds of live music while couples dine al fresco or stroll through the dimly lit open corridors. Gorgeous marble tile floors line the walkways while golden arches frame the iconic views. I wanted to capture that magical feeling and transport you back to fond memories of your Venetian vacation.
"Nighttime in St. Mark's"
8″ x 10″ textured oil painting on panel.
• $275 unframed
*** Roll your cursor over the painting above to see a detailed view of the texture.