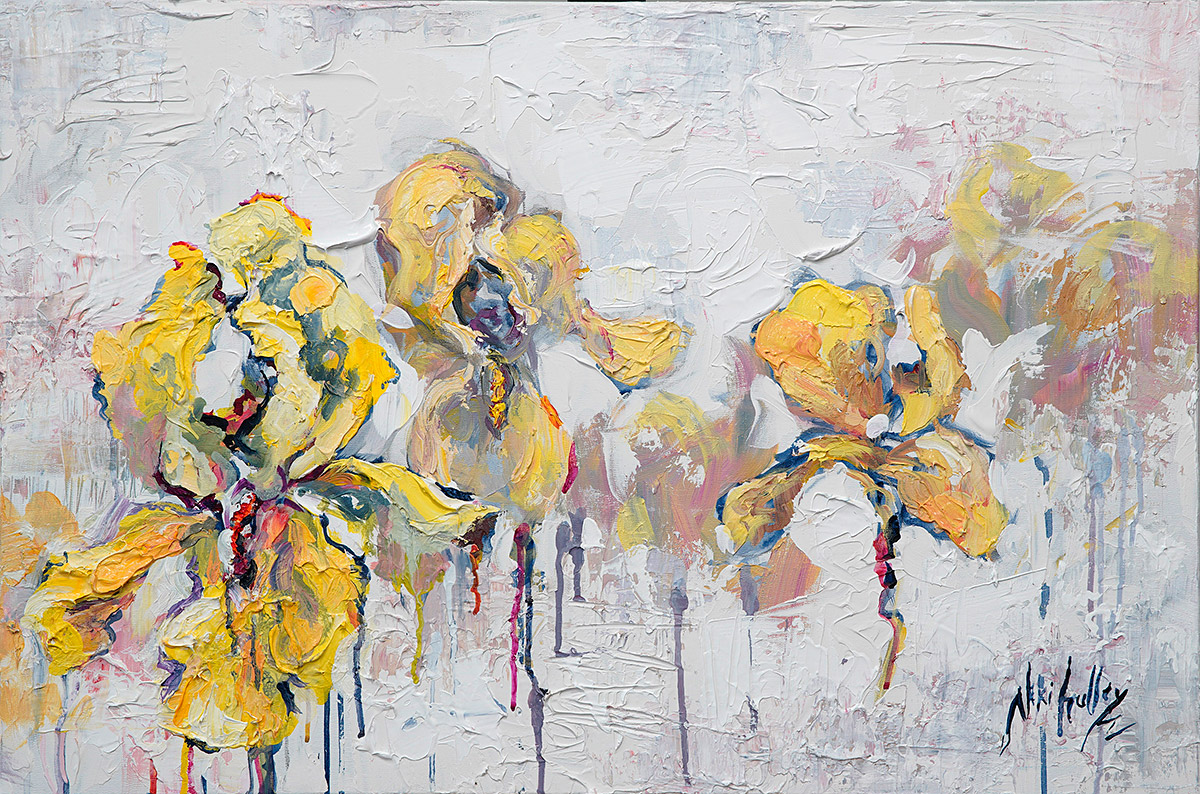 Taking the ideas that I started in this new series from inside my studio to outside in my garden, my goal was to create pieces that are full of joy, energy, texture and light. My irises this year were so beautiful and prolific and added so much joy after the year that we had, that I felt compelled to capture their symbols of optimism.
Painting the yellow blossoms larger than life add to that feeling of hope and exuberance. Choosing to leave the background airy and working with thick layers of white on white paint, ribbons of brightly colored blooms dance across the canvas with spontaneity and freedom.
With room to roam, I hope these paintings bring the beauty of nature inside and fill your spirit with light and cheer.
20″ x 30″ textured mixed media painting on 1.5"
wrap around
canvas with the painting continuing around the edges • $2,500
Available through AO5 Gallery
*** Roll your cursor over the painting above to see a detailed view of the texture.