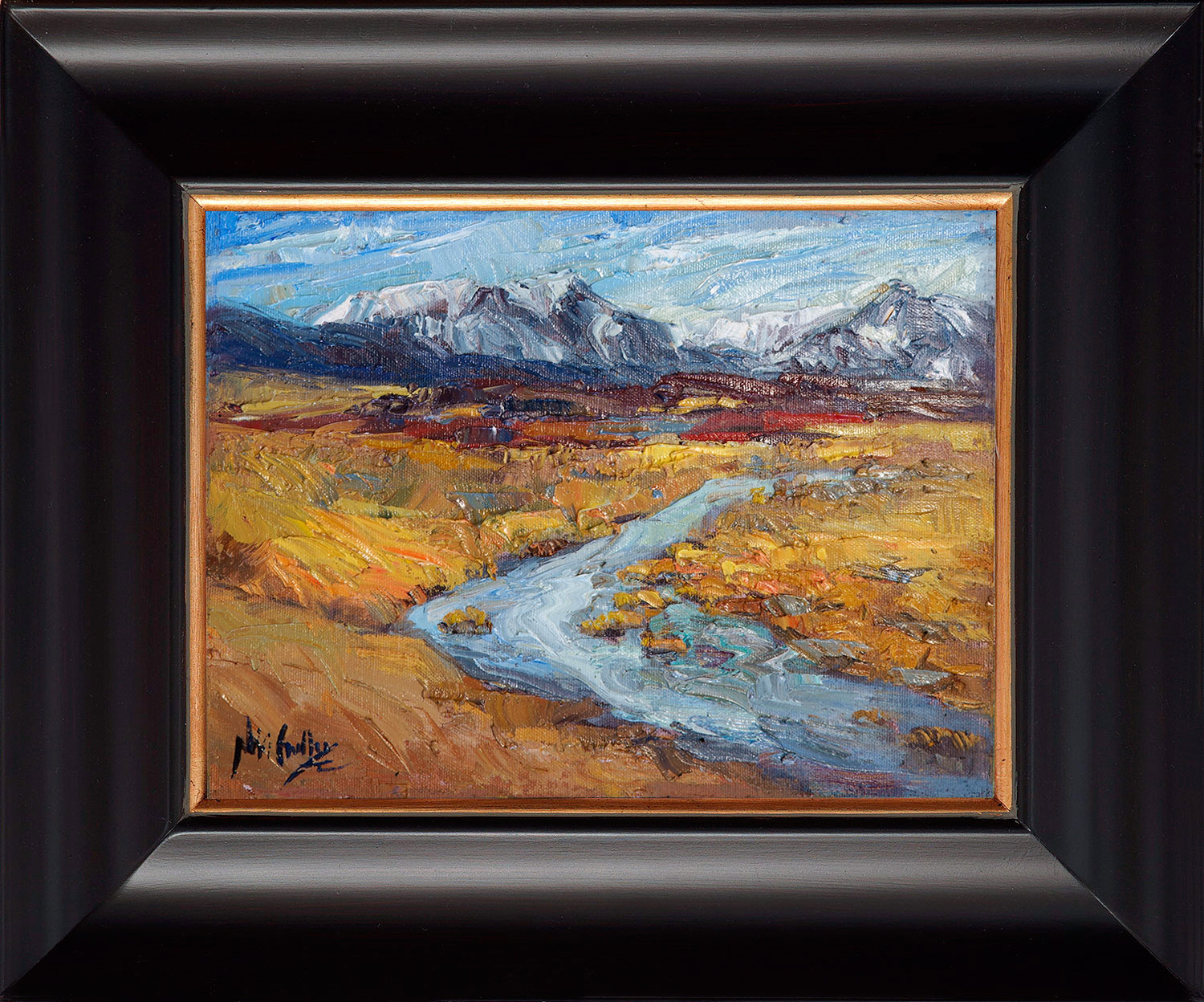 My husband and I recently visited Iceland and were awestruck by the exotic beauty of the country. On this morning, we returned to one of the striking areas we had hiked through the day before. Scott wanted to return to photograph the light at the perfect time of day, and I opted to paint in lieu of the couple of hour hike. Bundled up with 7 pairs of pants (neat trick!) I set up my easel to capture this winding river and the majestic mountains in the distance. Again, I was taken by the contrast in the vivid blues of the creek and sky against the golds of the foreground. I liked how the meandering river leads you into the reds and rusts of the distant shrubbery, adding a perfect contrast to the rest of the hues. Having snowed the day before, the peaks were covered with a lovely dusting that shows off their impressive size and shapes. And, luckily I kept warm enough to finish the painting and even lose one of the layers of pants at the end of the session!
9″ x 12″ textured oil painting on panel.
••• SOLD •••
*** Roll your cursor over the painting to see a detailed view of the texture.