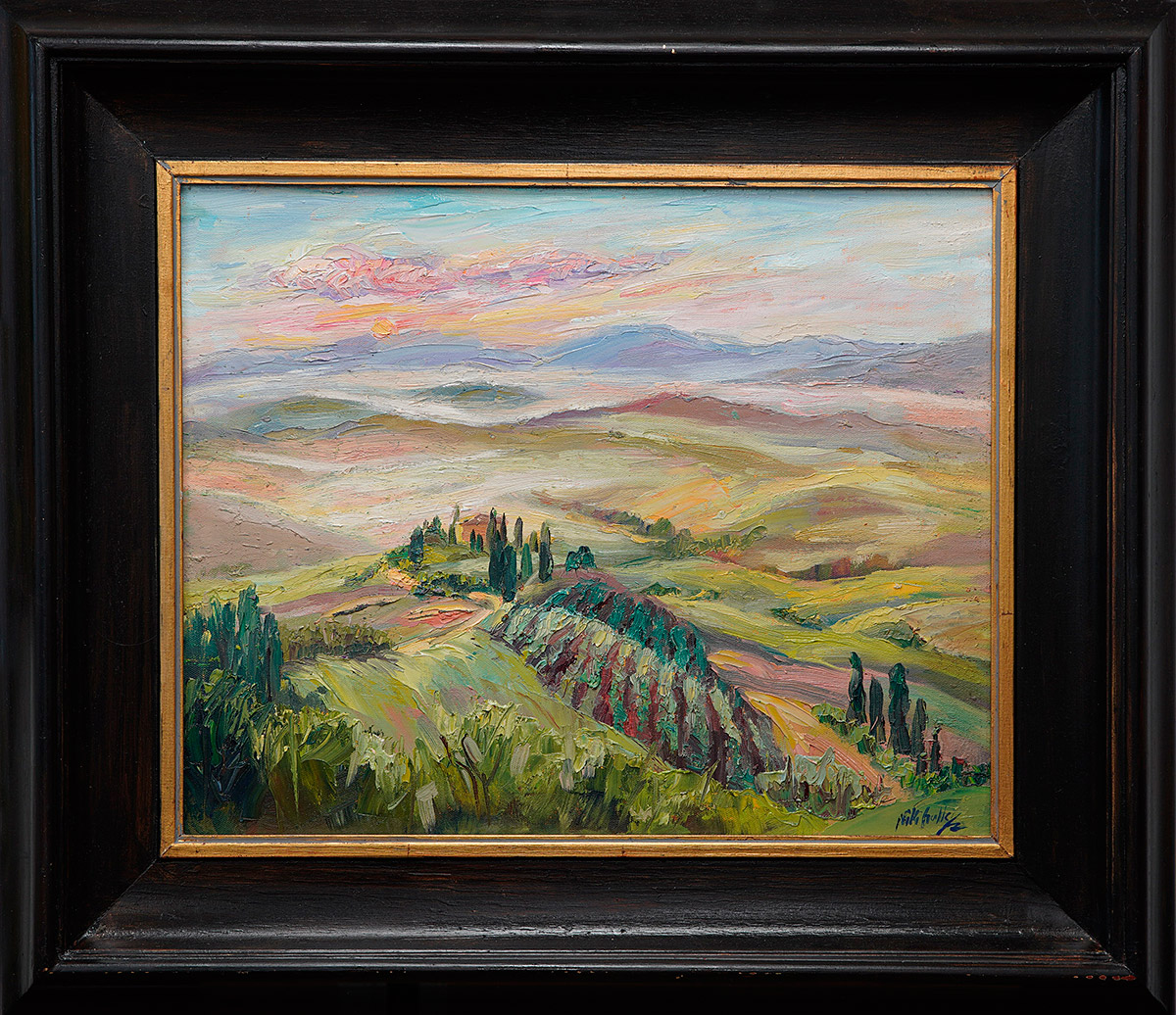 During our Tuscany Foodie Trek, we visit the wine mecca of Montepulciano and tour a couple of wineries while sampling their delicious Rosso and Vino Nobile wines. Besides loving their red grapes, I also have fallen in love with the beautiful landscape around there. One night we stopped to capture the setting sun and the golden hour before sunset where everything the sun touches gets bathed in a gorgeous yellow orange glow, creating dramatic highlights and long shadows.
16″ x 20″ textured oil painting on canvas mounted to panel
•
Framed in 3.5" espresso. $1,600 / $1,400 unframed
*** Roll your cursor over the painting above to see a detailed view of the texture.