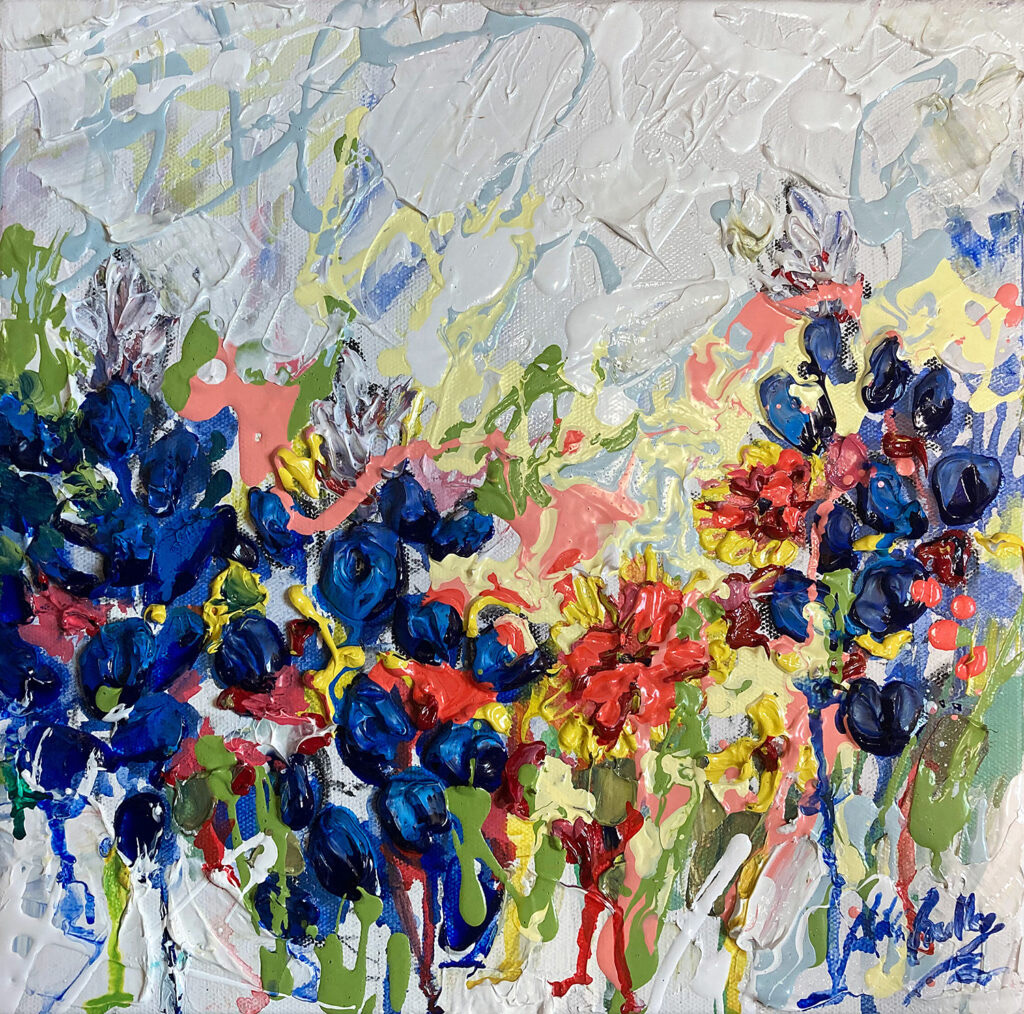 This series or Texas wildflowers, bearded irises and ruby red poppies, incorporates extremely thick paint applied with palette knife along with drips and swirls to add energy and whimsy. This gives the paintings a 3D feel that comes alive and jumps off the canvas, while adding joy and color to your room. If you'd like to see companion pieces in the series, please e-mail me to see my other options.
12" x 12" textured mixed media painting on 1.5″ wrap around canvas with the painting
continuing around the edges so that it can be hung without a frame.
*** Roll your cursor over the painting to see a detailed view of the texture.