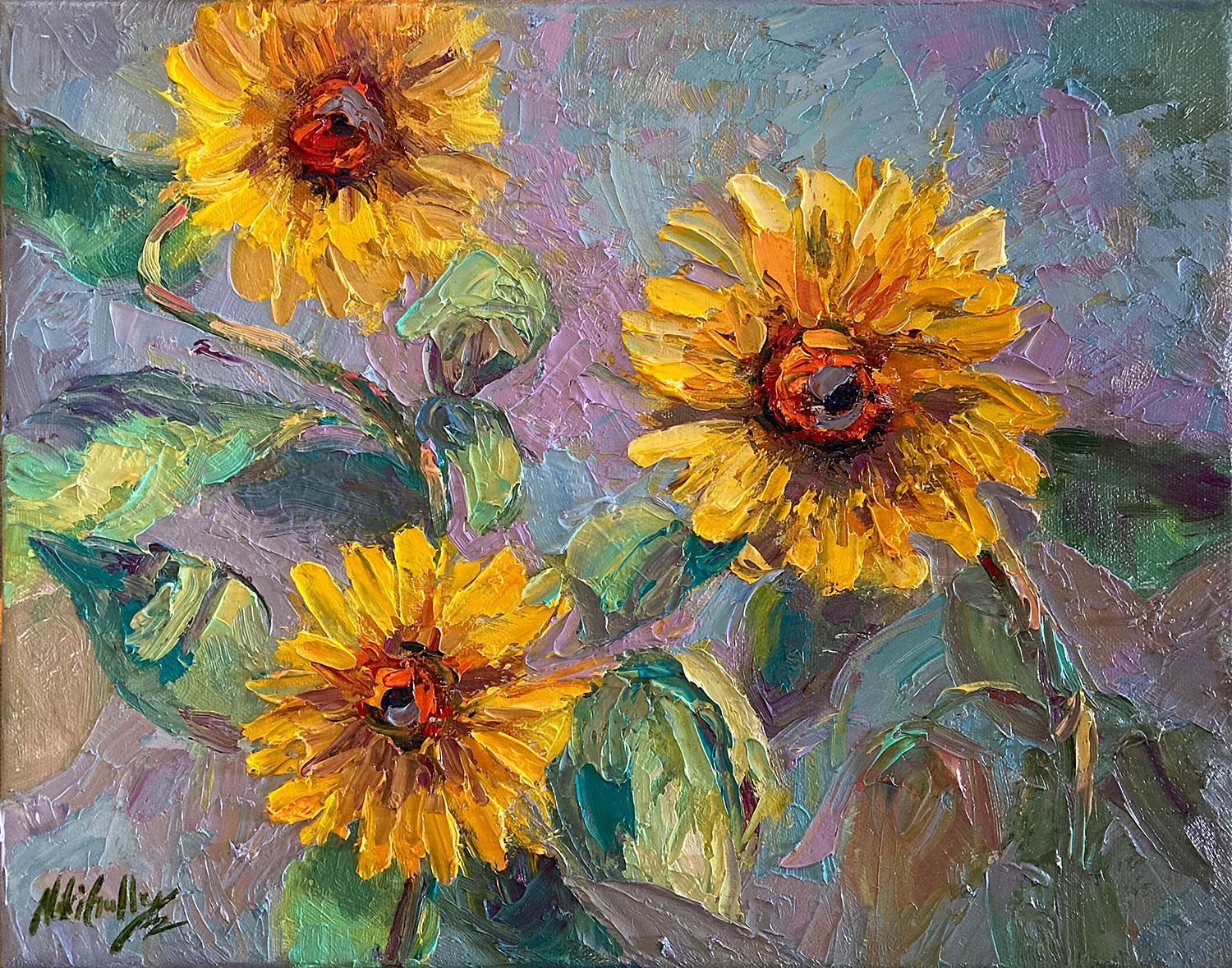 Once more sunflowers are the vibrant burst of joy that are continuing to bring happiness into my day. I love going by the window and seeing them in the backyard to greet me. It is almost like they are smiling and waving to me.
"Let the Sun Shine In IV"
11" x 14" textured oil painting on 3/4" stretched canvas with
the painting continuing around the edges so that it can be hung without a frame.
• $595 unframed
*** Roll your cursor over the painting to see a detailed view of the texture.