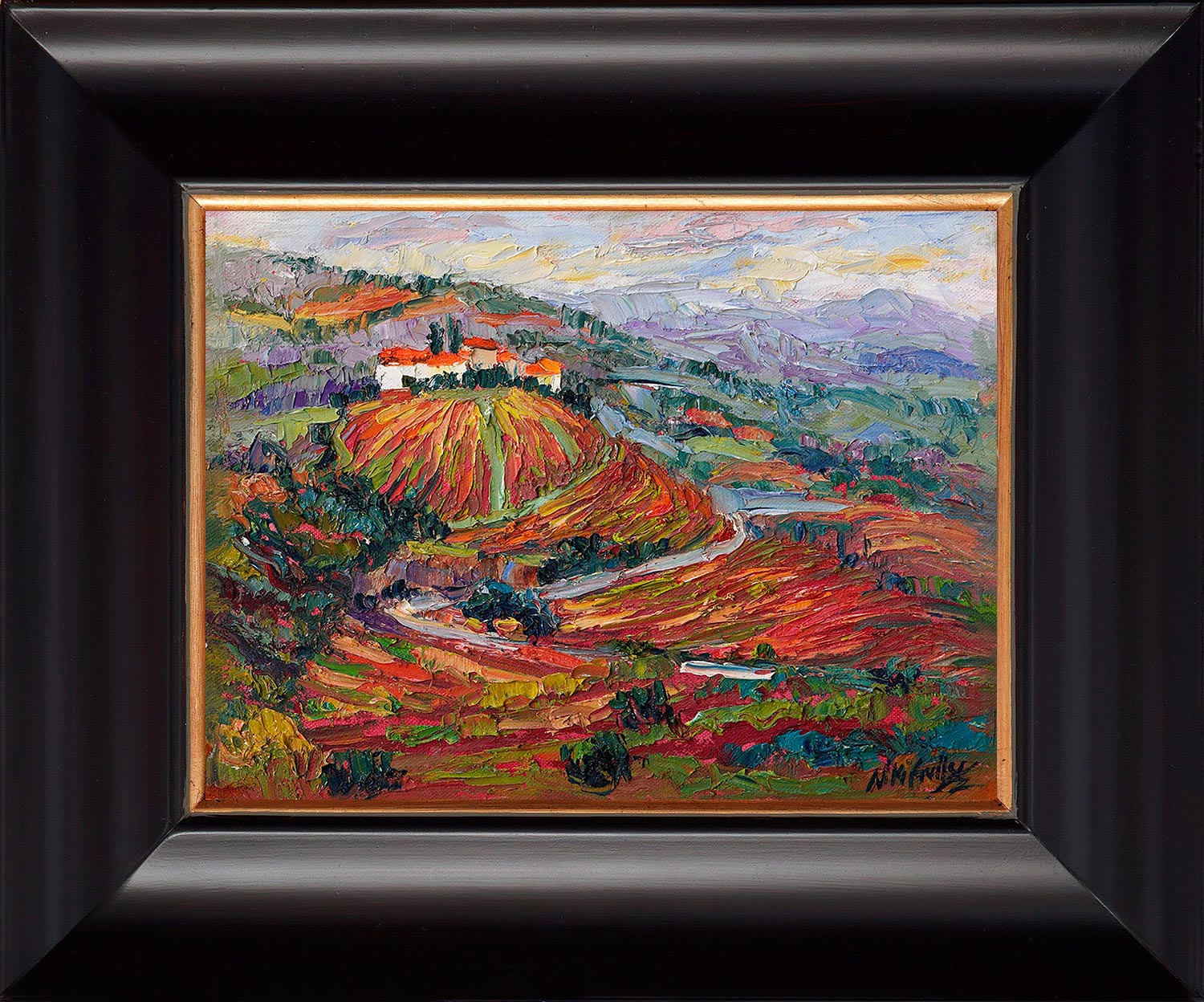 I painted this colorful vineyard while we were touring Portugal this past October along the Douro river, deep in the heart of Port territory. The grapevines had turned gorgeous reds, golds and oranges and the wineries were perched on such high hills overlooking the river that I wanted to capture that commanding view. Hugging the various elevations, grape leaves rise from neatly planted rows, inviting you to stop in and try one of their delicious ports.
9″ x 12″ textured oil painting on panel.
••• SOLD •••
*** Roll your cursor over the painting to see a detailed view of the texture.