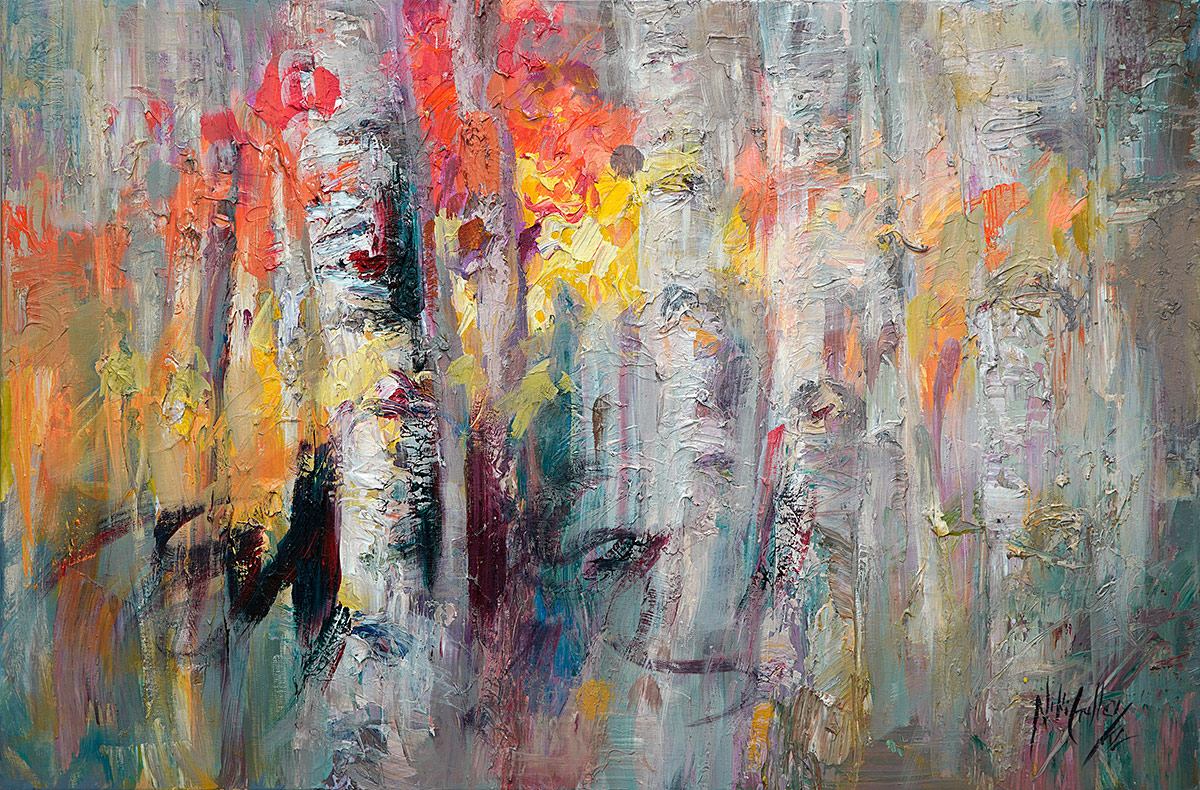 Scrolling bark peels back like white washed parchment revealing secrets in the deeply textured wood below. A painting of grace and beauty, its verticality is offset by diagonal glowing autumn colors. Each stroke defined by thick textured paint and rich colors contrasted against subtle ivories, strike a reverberating chord and create a visual vibration that resonates in an optical song.
20″ x 30″ textured mixed media painting on 1.5"
wrap around
canvas with the painting continuing around the edges • $2,000
*** Roll your cursor over the painting above to see a detailed view of the texture.