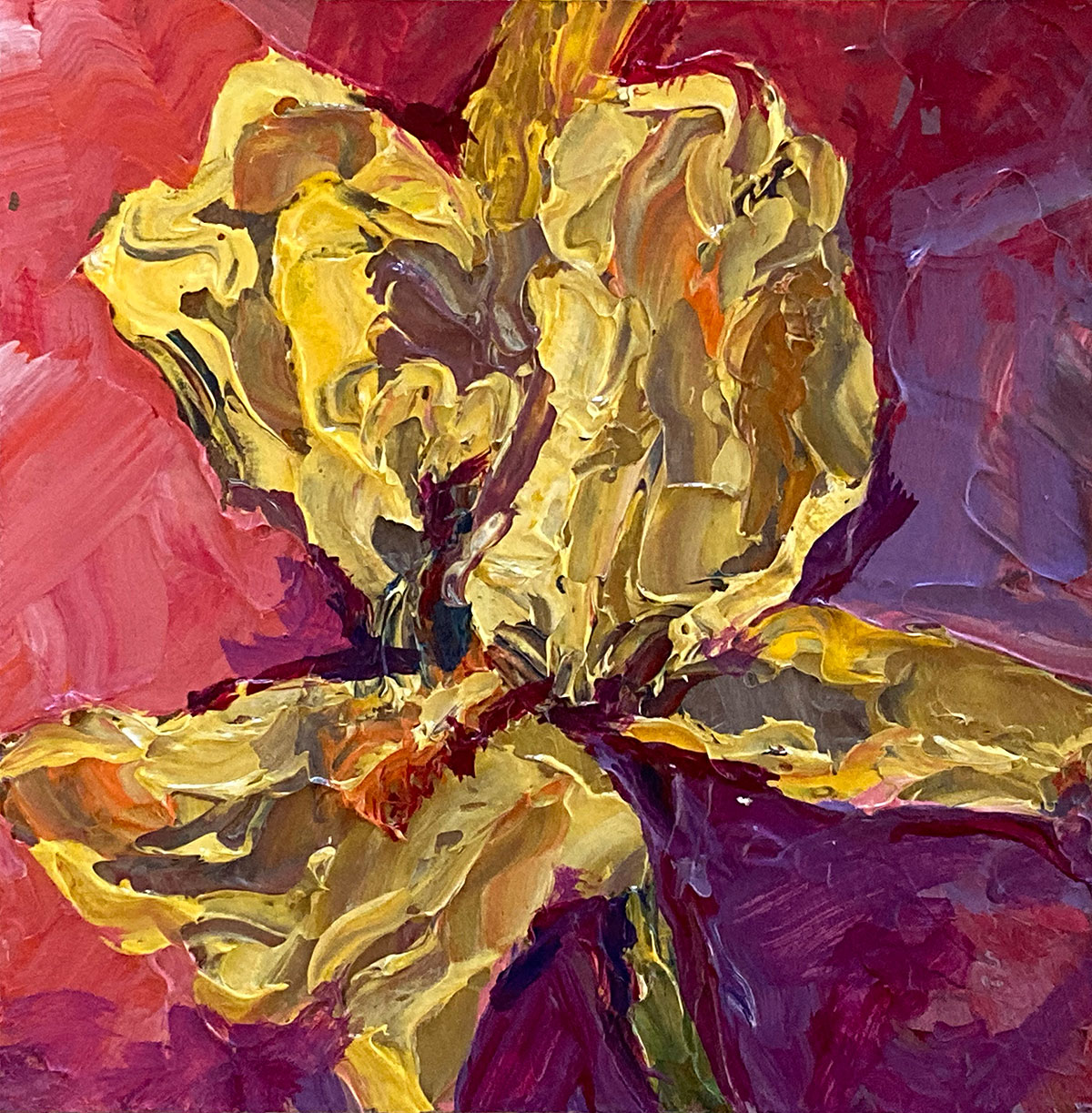 Our first year's blooms of irises were pretty anemic, so this year when I had so many blossoms I was ecstatic! With multiple plants flowering throughout the garden, I had my choice of what captured my eye.
5″ x 5″ textured mixed media painting on panel.
• $135 unframed
*** Roll your cursor over the painting above to see a detailed view of the texture.