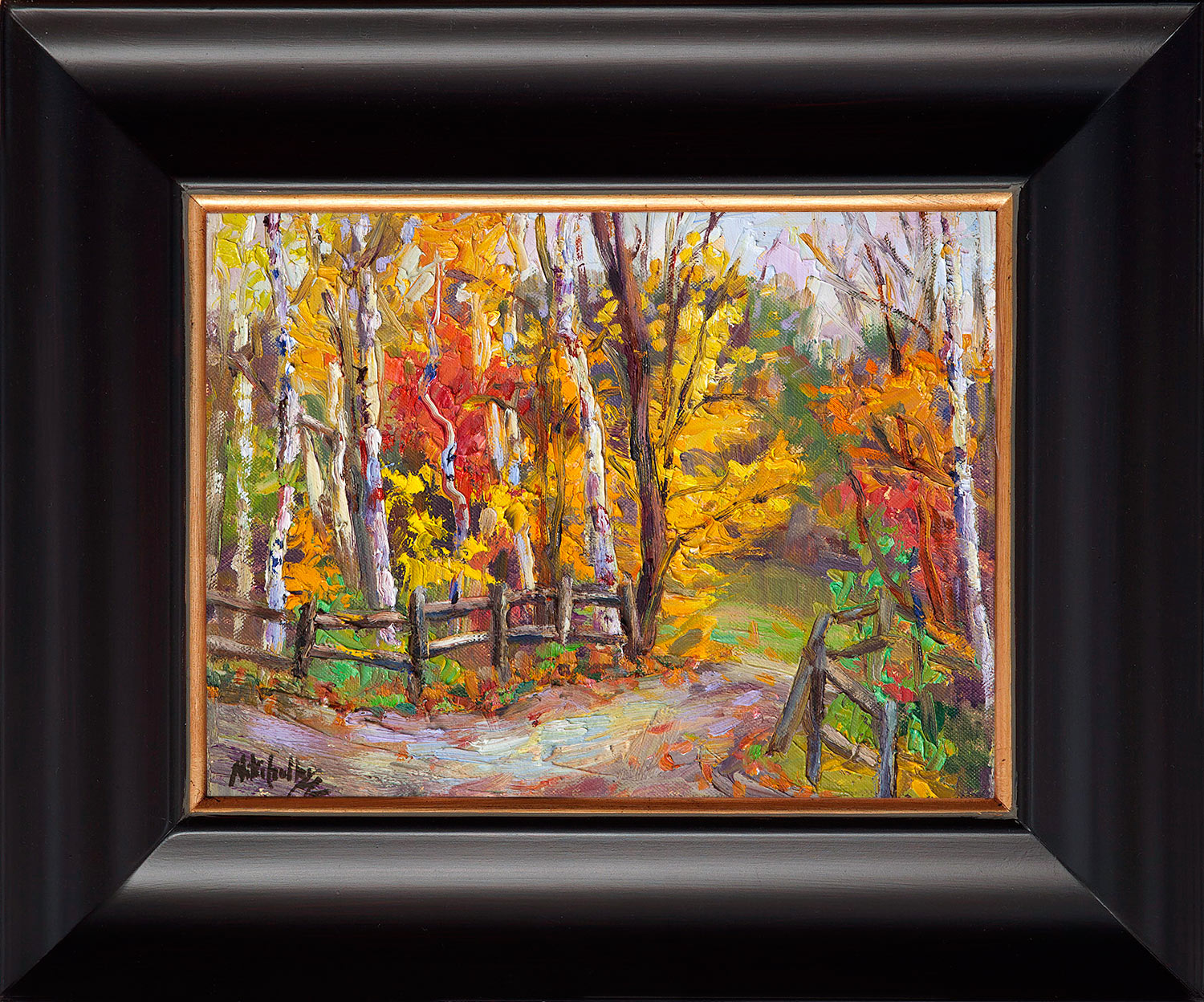 On the fourth day of our New England Fall Foliage Art Trek, we headed to the top of Stowe Mountain to explore. The painters set out to capture this gorgeous forest ablaze with color. I loved the split rail fence lining the walkway. Meanwhile, the photographers and tourists ventured on foot through the forest and then continued to explore by car the surrounding area, picking us up for lunch on their return.
9″ x 12″ textured oil painting on panel.
••• SOLD •••
*** Roll your cursor over the painting to see a detailed view of the texture.