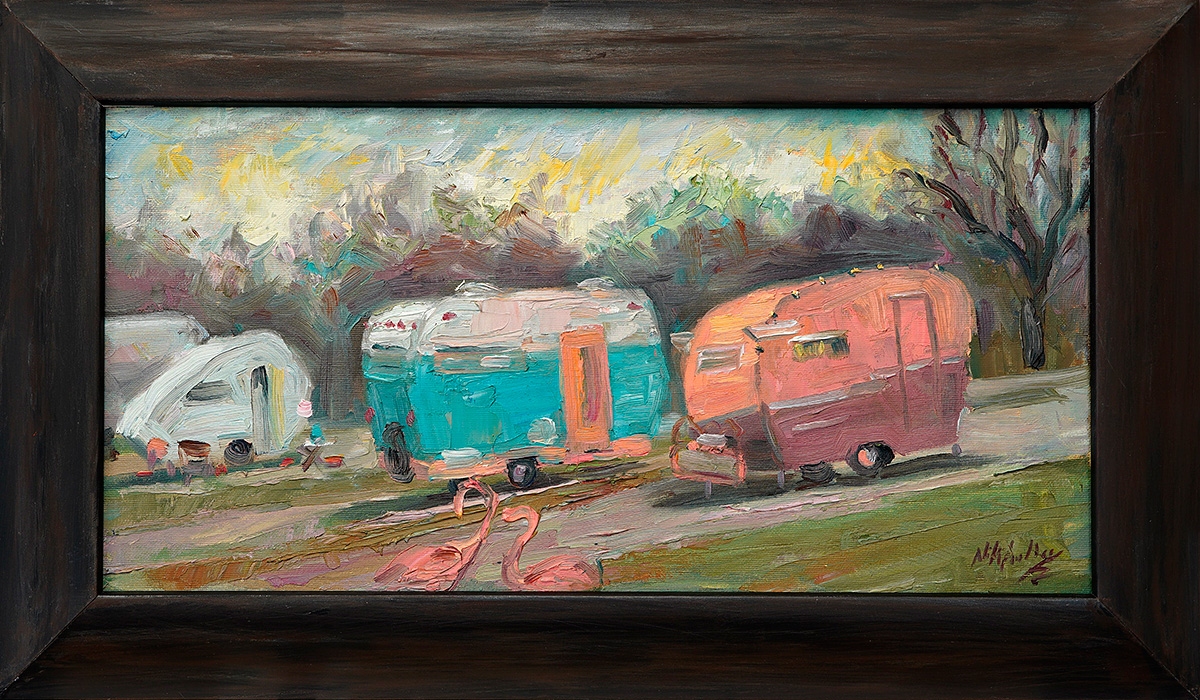 Painted on location, I loved these colorful campers we came across at this "glamping" park, and I?just had to capture the scene. Their owners seemed to be haivng so much fun and they took such pride in their mobile homes and the way they had decorated them, that a couple even gave us tours of the insides. They were inspiring! I hope this painting brings back fond memoreis of camping for you, too.
10″ x 20″ textured oil painting
•
Framed in 3" gray/brown. $1,000 / $895 unframed
*** Roll your cursor over the painting above to see a detailed view of the texture.