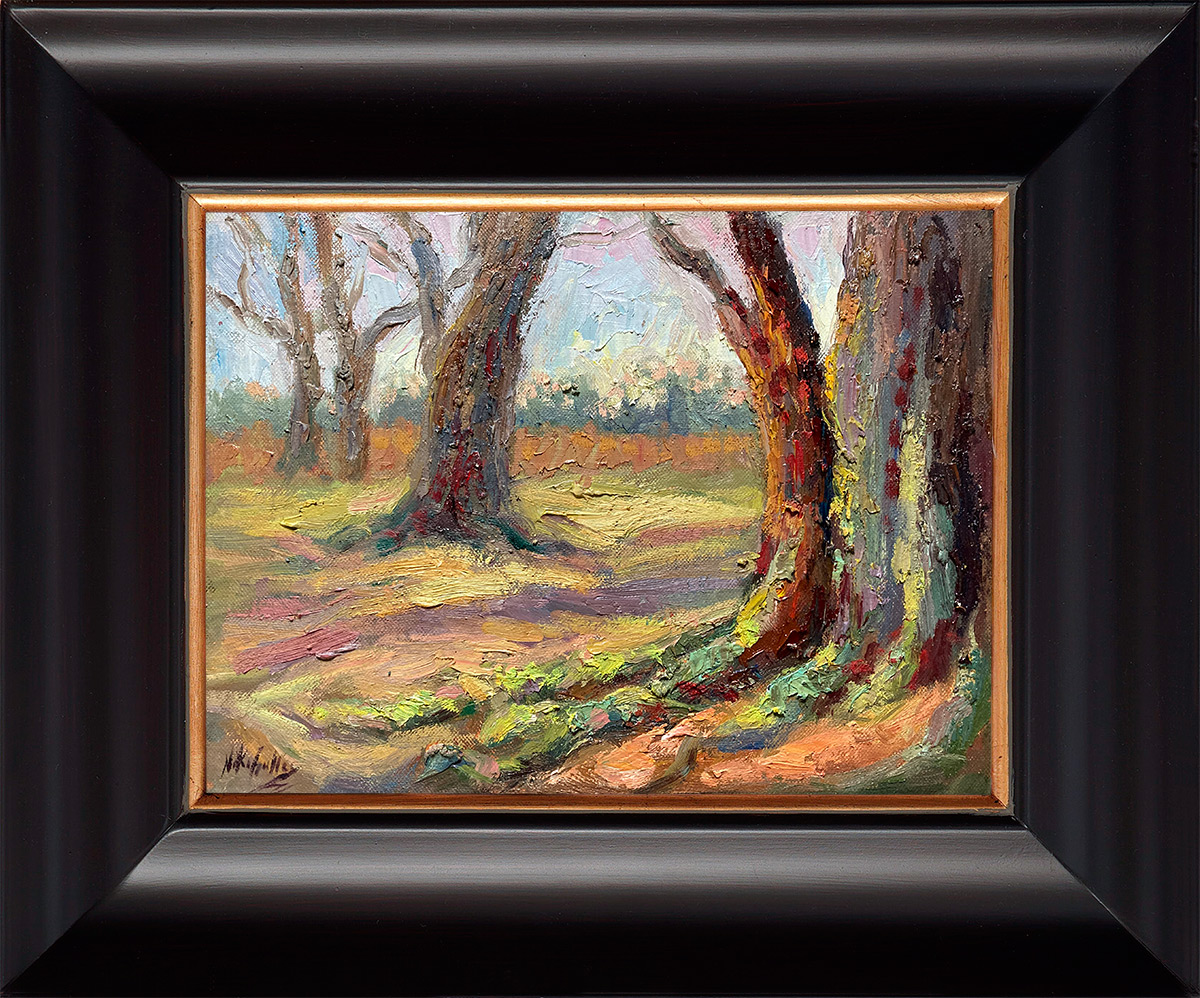 On the final day of our New Orleans Art Trek, we drove out to Oak Alley Plantation and were awed by its impressive grounds and 300 year old oak trees. Enjoying the quiet after the busy bustle of New Orleans, I set out to capture the beauty of these old gnarled trees.
9″ x 12″ textured oil painting on panel.
Framed in 3
" espresso frame.
• $595 framed / $450 unframed
*** Roll your cursor over the painting to see a detailed view of the texture.