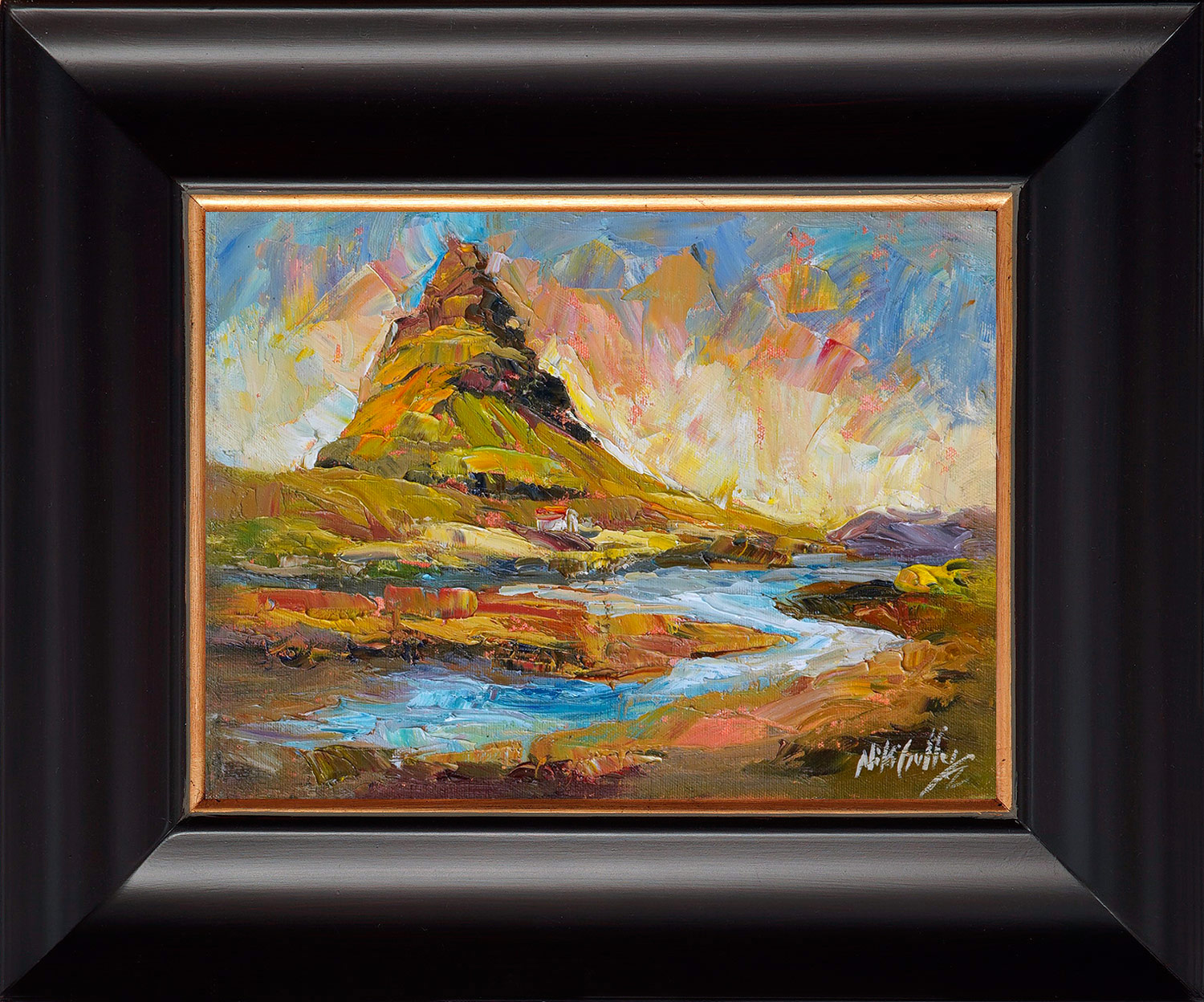 The next day we visited Kirkjufell, the cone shaped "church" mountain and its waterfall on the north side of the peninsula, and the most photographed spot in Iceland. Truly unique in its appearance, this lush conical mass rises from the earth, towering over the flat terrain around it. Painted in late afternoon light so that the grasses and sky were glowing, I wanted to capture not only the unique, bizarreness of this "Church Mountain," but also the peaceful river carving its way in front of it reaching out to the sea. Choosing a multi-colored palette adds to the joy and energy of this magical spot.
9″ x 12″ textured oil painting on panel.
Framed in 3
" espresso frame.
• $595 framed / $450 unframed
*** Roll your cursor over the painting to see a detailed view of the texture.