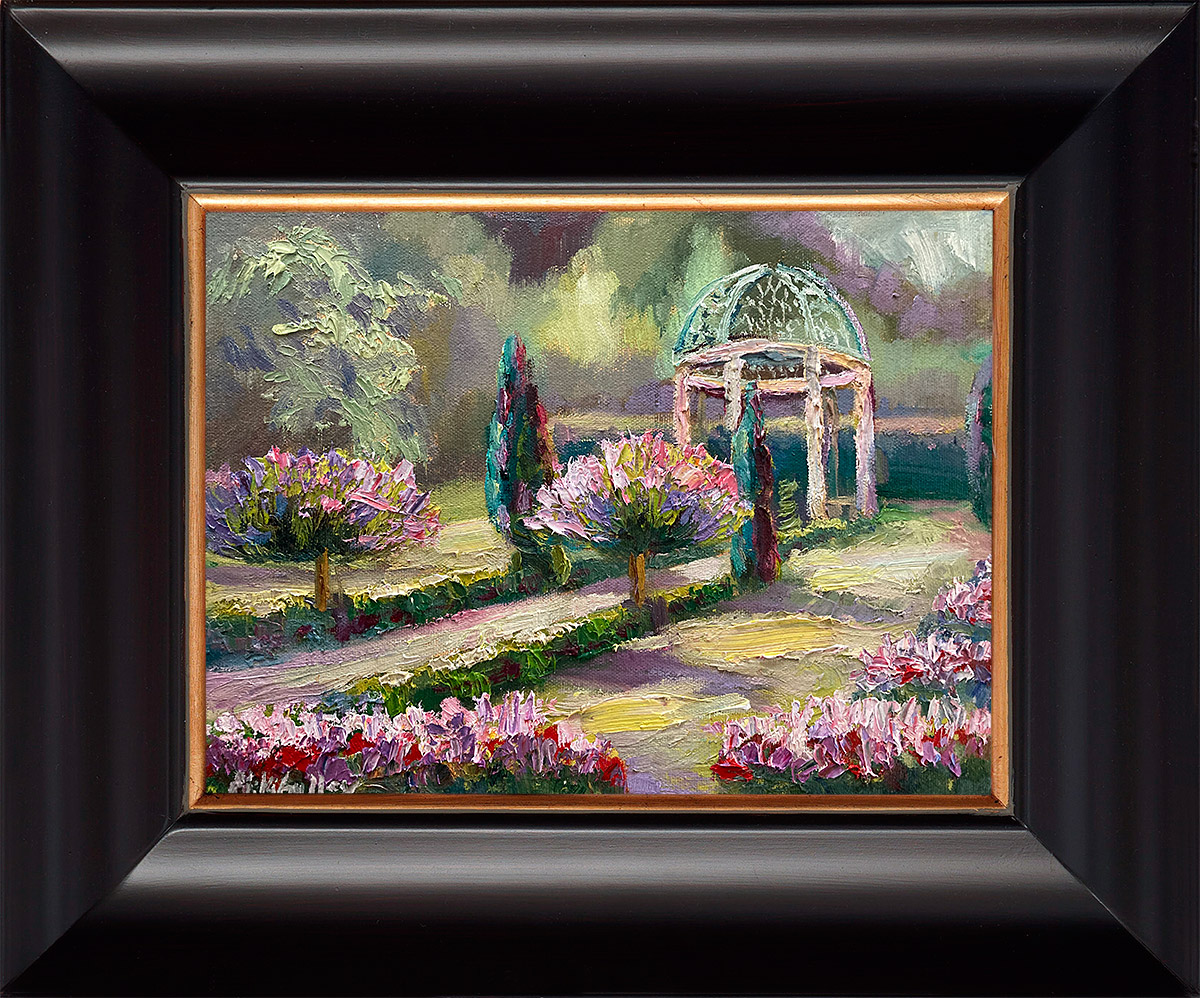 I painted this poetic garden on a castle's grounds in Ireland because it was so beautiful and idyllic. The brilliance of the various greens were so intense that I had to capture that along with this romantic gazebo beckoning you to sit down and enjoy the view.
9″ x 12″ textured oil painting on canvas panel.
Framed in 3
" espresso frame.
• $595 framed / $450 unframed
*** Roll your cursor over the painting to see a detailed view of the texture.