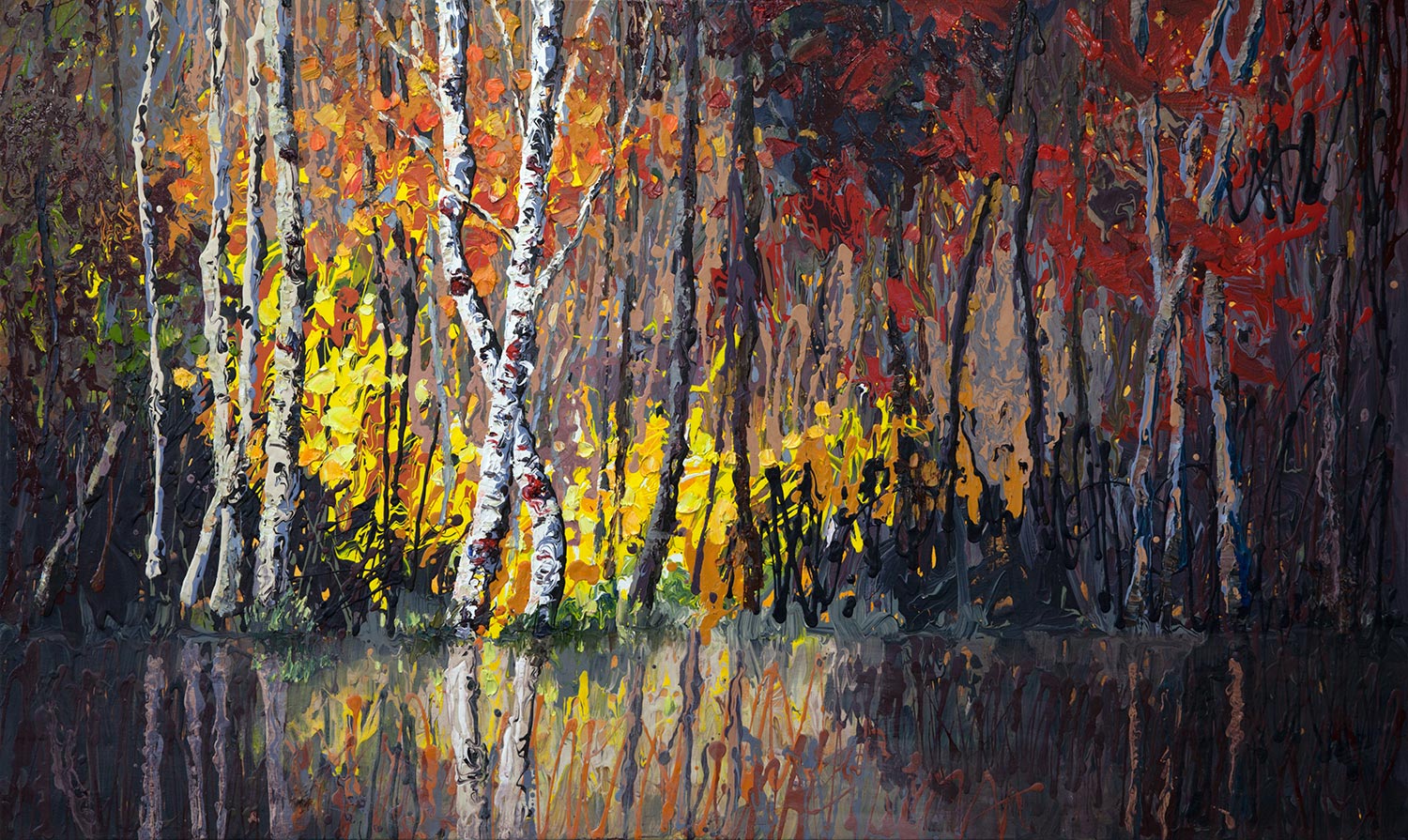 Once more, escaping life in the city takes me to the source of my inspiration, the cathedral of nature. The quiet of the woods transports my spirit from the crashing symphony of daily life in a large metropolitan jungle, to a more serene setting. In this painting I want to express my love of the outdoors and the joy that it brings me. I have built up layers of texture overlaid on thin drippy paint, thereby giving it dimension, movement and energy.
36″ x 60″ textured oil painting on 1.5"
wrap around
canvas with the painting continuing around the edges • $8,800
*** Sold ***
*** Roll your cursor over the painting above to see a detailed view of the texture.