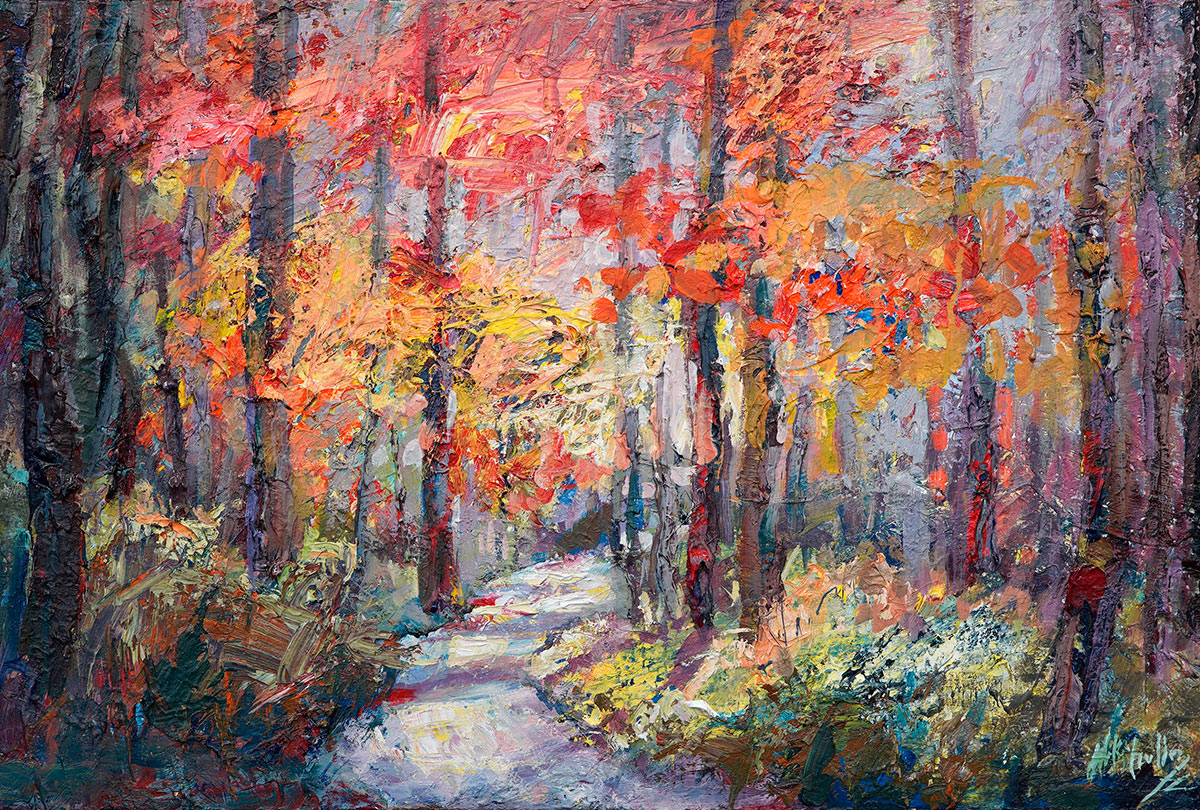 In this forest, the kaleidoscope of autumn colors was ablaze, and I was attracted to the dappled light raking across the trail, illuminating the winding path and casting long shadows. The sunlight was almost beckoning us to enjoy a peaceful, relaxing walk in the woods!
20″ x 30″ textured mixed media painting on 1.5"
wrap around
canvas with the painting continuing around the edges
SOLD
*** Roll your cursor over the painting above to see a detailed view of the texture.