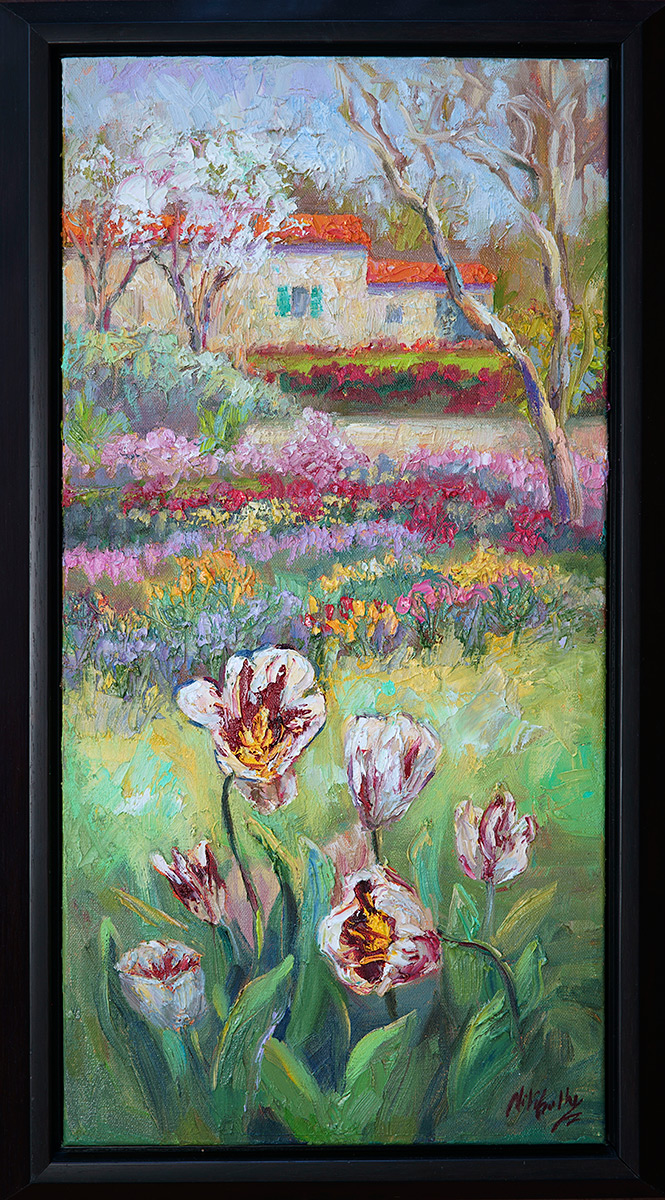 I painted this scene from the Dallas Arboretum on location recently when the weather was beautiful and the spring buds were in full bloom. I love tulips being one of the first flowers to announce that winter has officially ended, so I focused on these colorful red and white striped ones in the foreground, which contrast so well against the complimentary green leaves and grasses. I also liked how their height leads you back into the distant flower beds and onto the Degolyer house in the background, so I chose this vertical panorama format to accentuate that feeling. Loaded with thick oil paint, texture and movement, I hope you can feel the joy that spring is in the air!
24″ x 12″ textured oil painting
on 1.5" gallery wrap canvas
with the painting continuing around the edges.
Framed in 1" angled espresso floater frame.
*** SOLD ***
*** Roll your cursor over the painting above to see a detailed view of the texture.