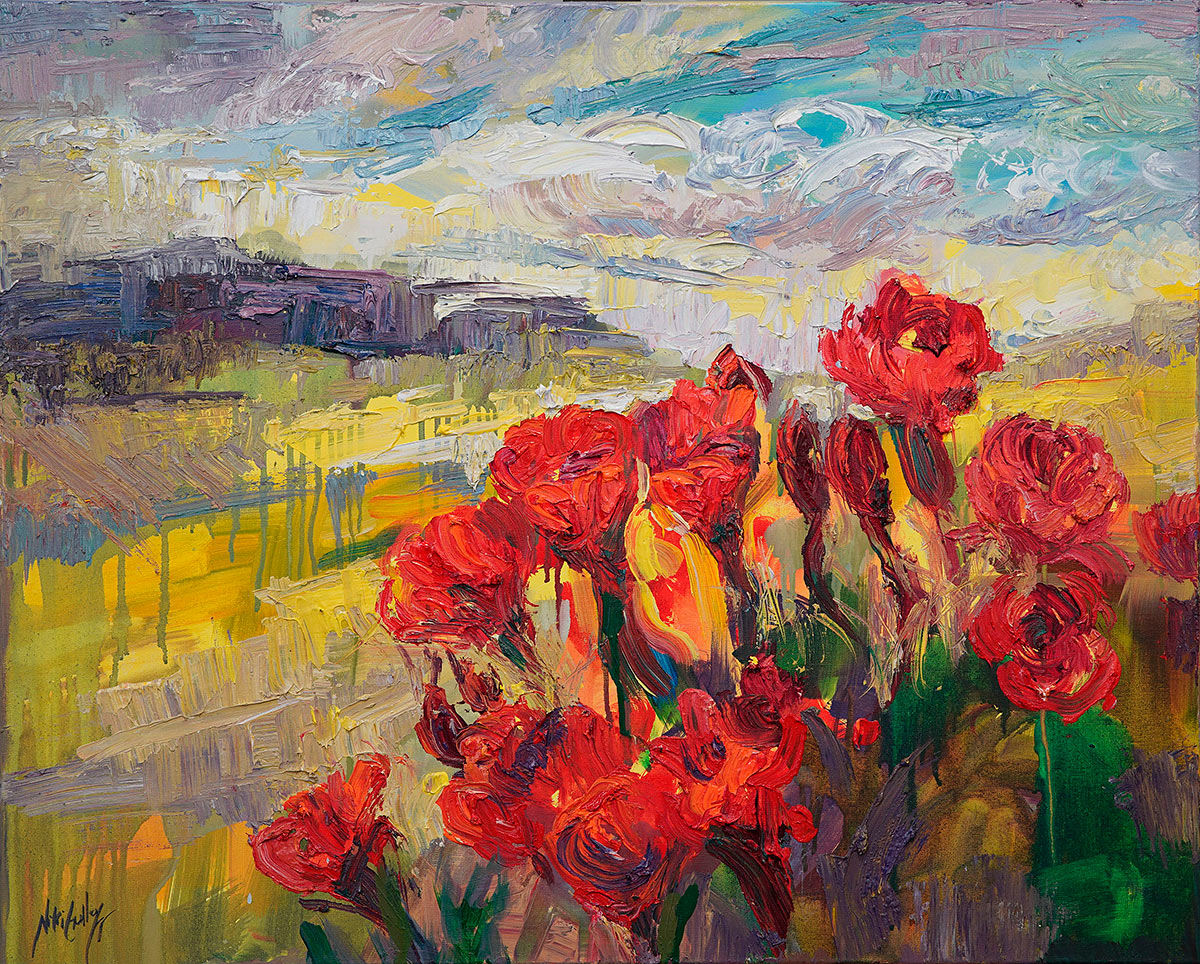 Set against the arid desert landscape, this gorgeous cactus greeted us with this stunning display! Leaving my strokes loose and free, I hope you can feel the beauty, energy and hope in this moment.
24″ x 30″ textured mixed media painting on 1.5"
wrap around
canvas with the painting continuing around the edges
*** Available through The Statton Gallery ***
*** Roll your cursor over the painting above to see a detailed view of the texture.