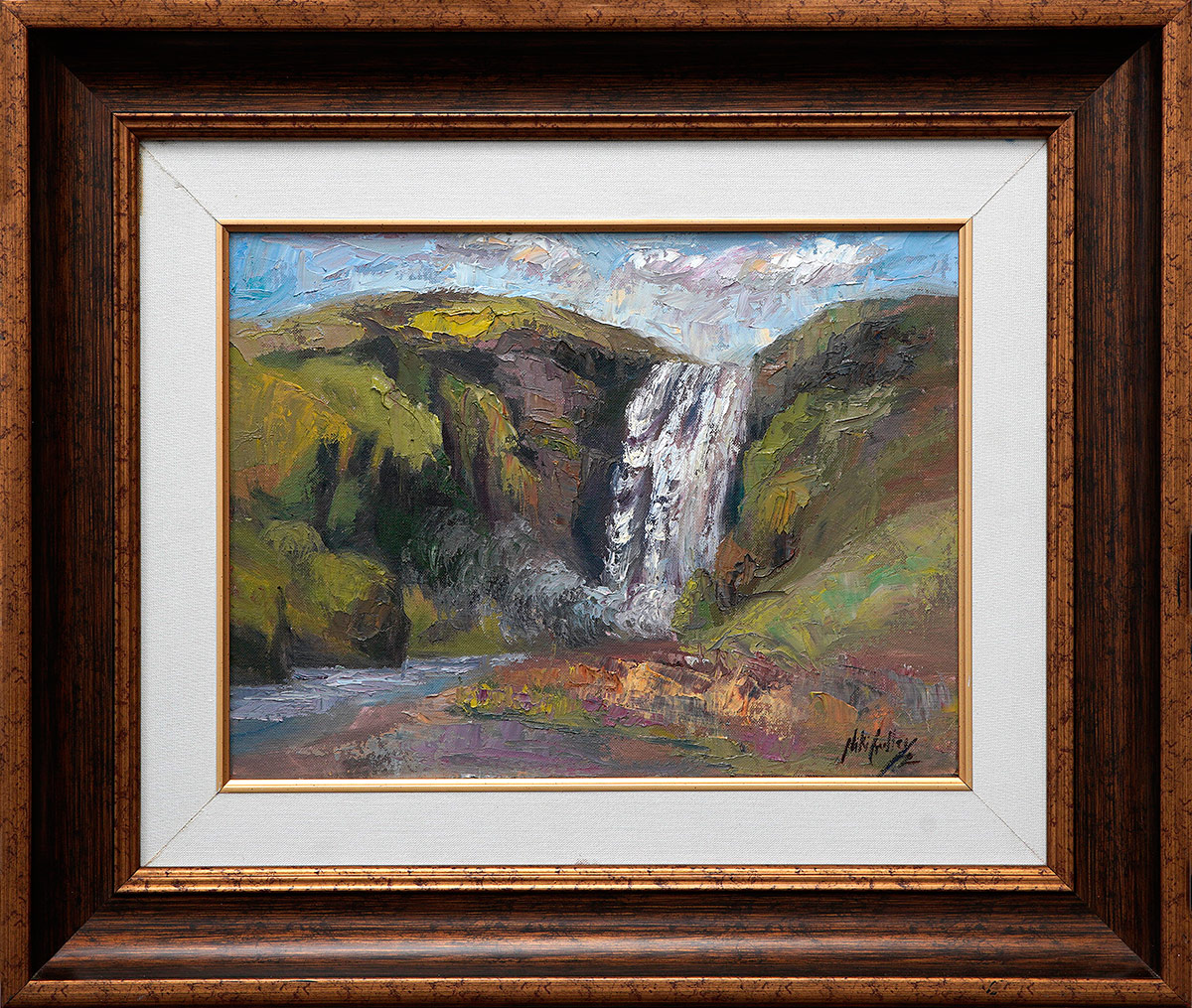 My husband and I both LOVE waterfalls, which turned out to be one of our favorite things about Iceland – there was a stunning waterfall everywhere we went. Today I set up my easel to capture the energy and flow of the cascades while showing the lush mountainous scenery surrounding the landscape. Creating strokes in diagonal sweeping shapes to enhance that feeling of movement and rhythm, I hope you, too, can hear the flowing water's music and feel the gentle spray from its mist.
12″ x 16″ textured oil painting on canvas, mounted to panel.
Framed in 3" bronze frame with 2.5" linen liner • $1,050 framed / $800
*** Roll your cursor over the painting above to see a detailed view of the texture.