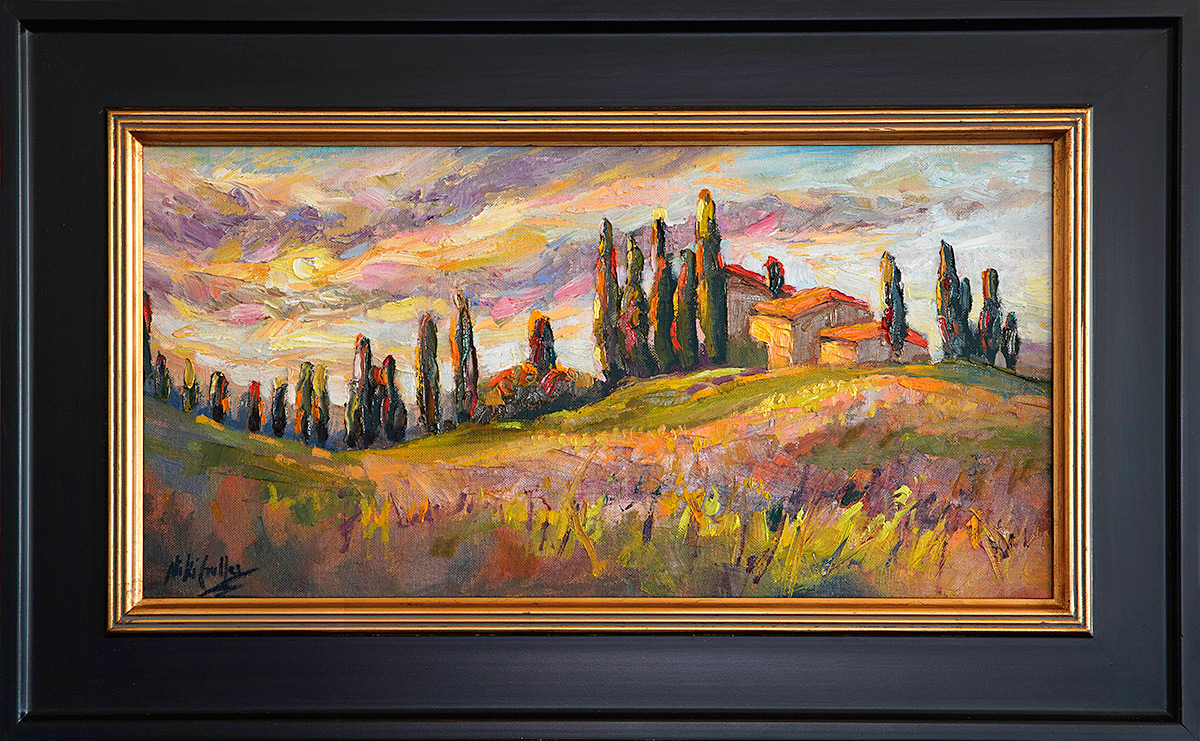 Before my husband and I led our Tuscany Foodie Trek, we spent a couple of days capturing the gorgeous scenery on film and on canvas. On this first night, I set up my easel alongside the road, drawn to this long cypress driveway which I figured would be silhouetted against the setting sun. As luck would have it, mother nature provided a symphony of colors across the sky and I worked quickly to establish the beautiful, golden light that was cast across the rolling hills and stone farmhouse. I hope you, too, can enjoy the glory that is Tuscany!
10″ x 20″ textured oil painting on canvas, mounted to panel
••• SOLD •••
*** Roll your cursor over the painting above to see a detailed view of the texture.