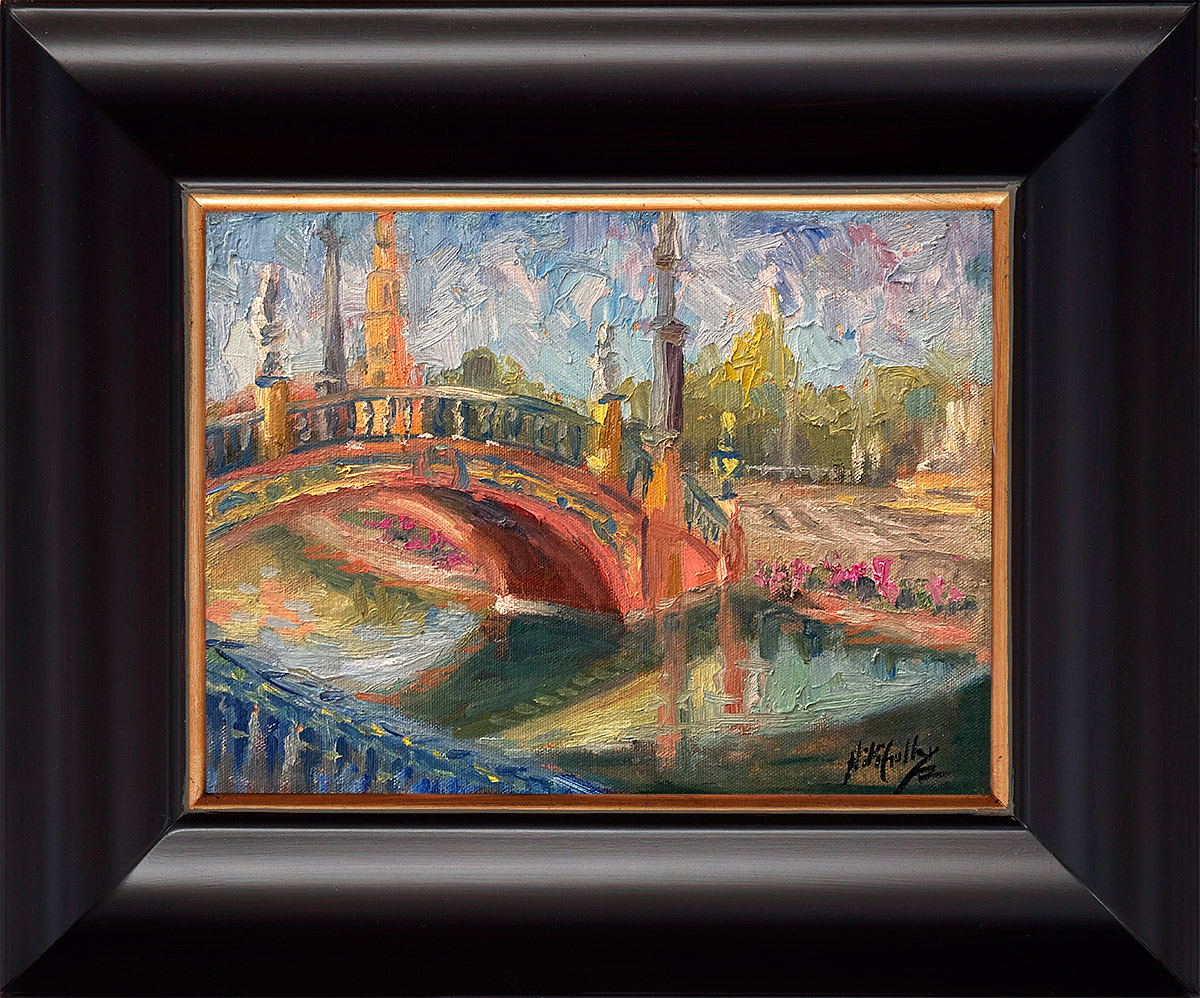 On the last day of our Spain Art Trek, we visited Plaza de España, a Moorish paradisiacal gathering place with a half mile of tiled fountains, pavilions, ponds and lush plantings. Some of my painters captured the river and bridges flowing through the center of the park, while I focused more on the unusual architectural elements.
9″ x 12″ textured oil painting on panel.
Framed in 3
" espresso frame.
• $595 framed / $450 unframed
*** Roll your cursor over the painting to see a detailed view of the texture.