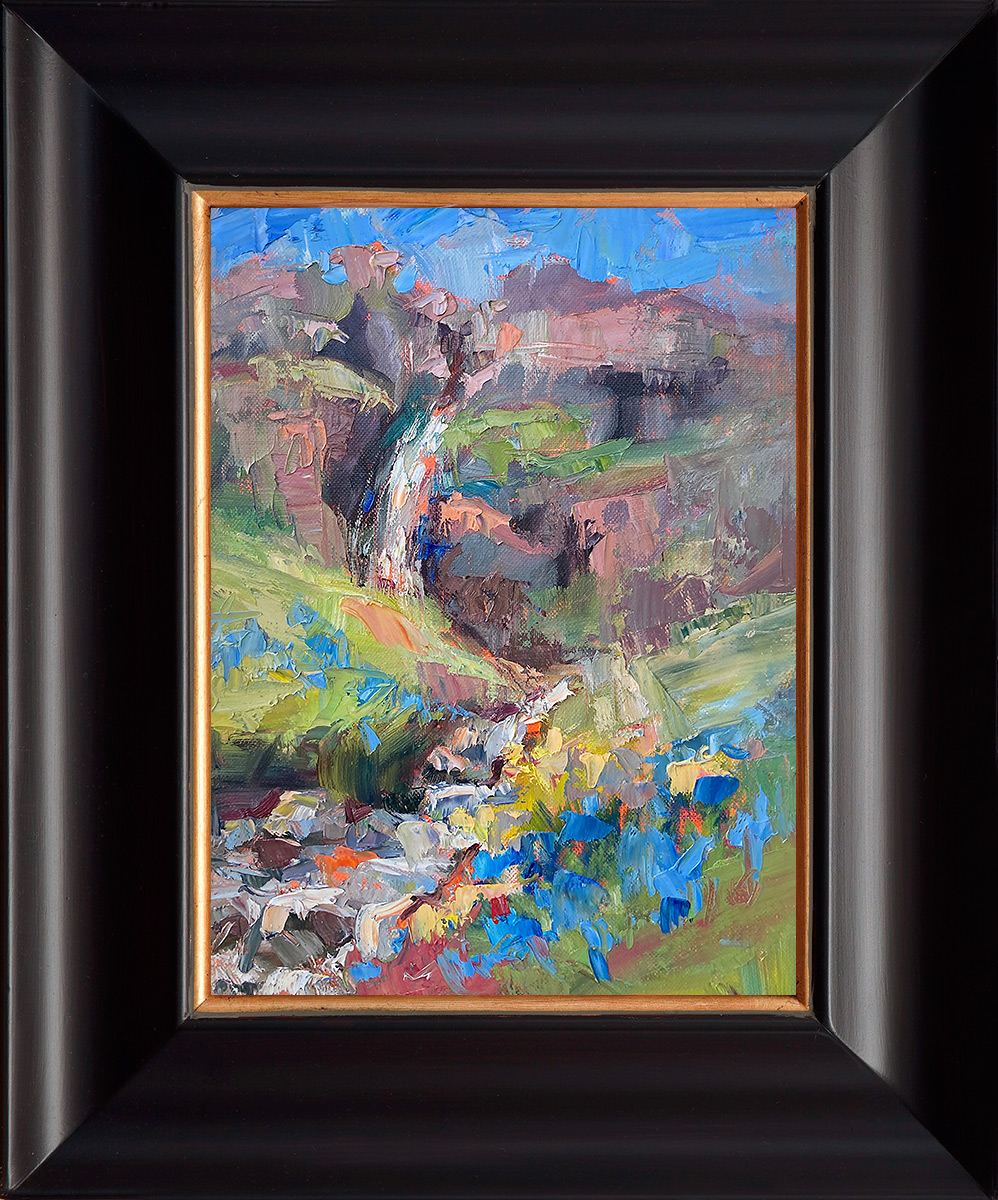 T
he waterfalls in Iceland are incredible and practically around every turn – crashing through cliffs, splashing over rocks, bubbling downstream and trickling out to sea. This one was actually next to our hotel and screamed that I had to capture it! I chose to paint this scene with loose, expressive brushstrokes to convey the movement and energy of the
rushing
water and the texture in the cliffs and rocks. Also, adding to the joy of the moment, summer's last lupines dot the landscape with brilliant hues of blues.
12″ x 9″ textured oil painting on canvas panel.
Framed in 3
" espresso frame.
• $595 framed / $450 unframed
*** Roll your cursor over the painting to see a detailed view of the texture.