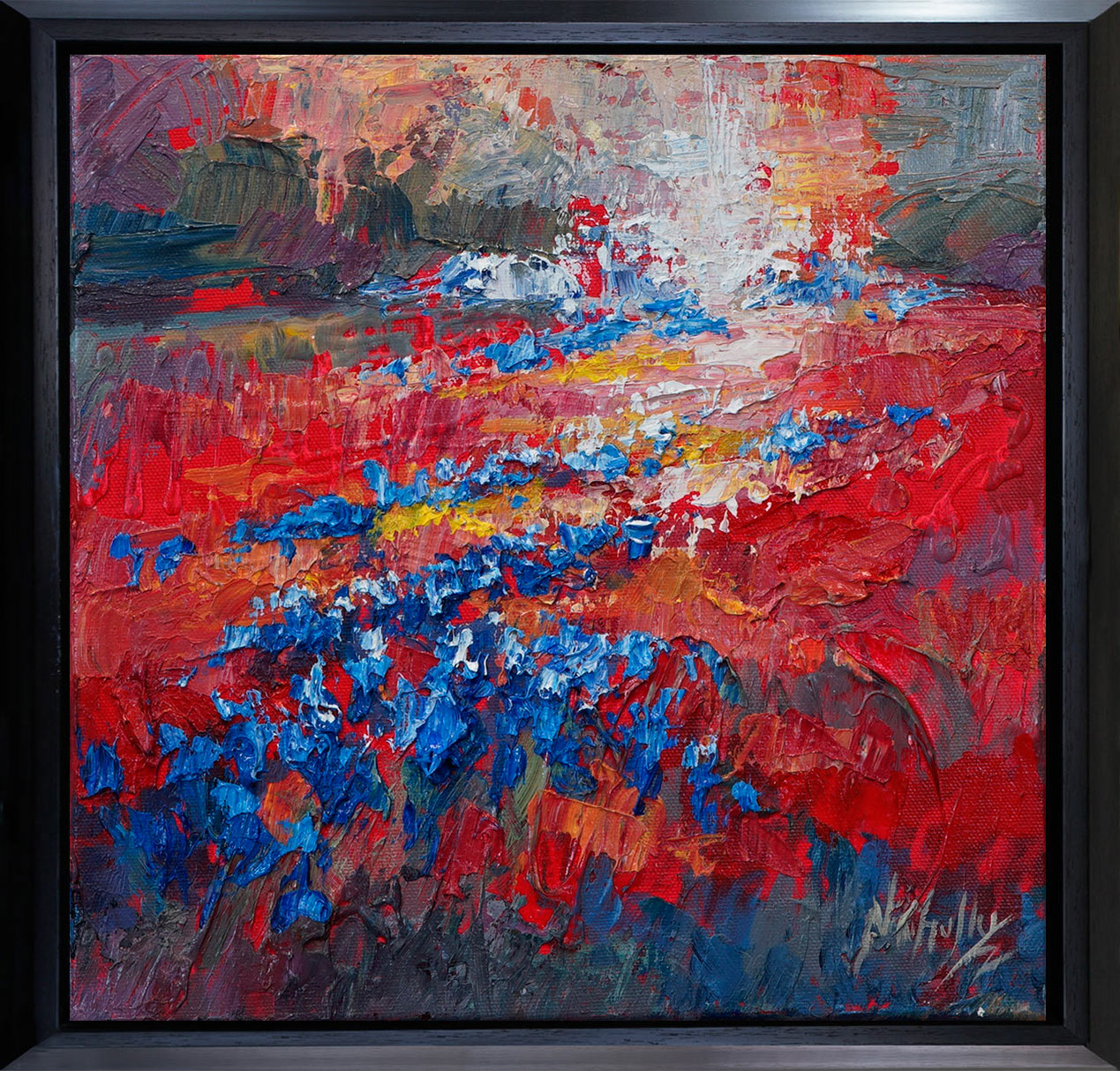 In this painting, I wanted to render Texas bluebonnets and Indian Paintbrush very abstractly. Focusing on the patterns of color that those vibrant reds and cobalt blues form, allows you to feel the excitement of peering into a huge field of wildflower glory. Mysterious light tries to break through the distant foliage and begin to illuminate the blossoms, beckoning you to explore what's beyond.
12" x 12" textured mixed media painting on 1.5" canvas with
the painting continuing around the edges
• $725 framed in espresso 1" angled floater frame / $595 unframed
*** Roll your cursor over the painting to see a detailed view of the texture.