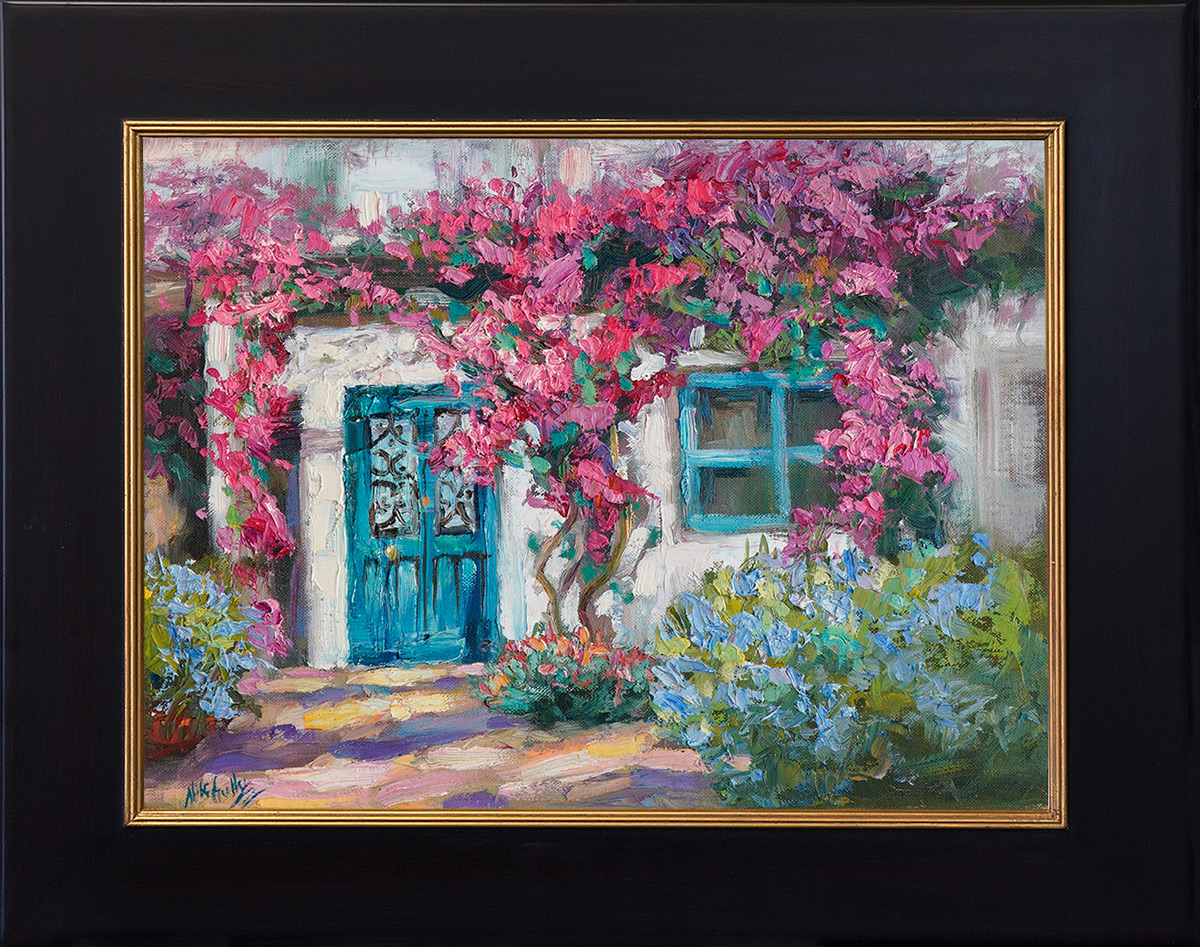 Painted on location in Spain, these Bougainvillea vines were so gorgeous and prolific that I just had to paint them. Gently reaching across and cascading over the trellis and wrapping themselves around white washed columns, these magenta beauties formed the perfect welcoming entrance framing the intricate turquoise doorway. Purple shadows from plumbago plantings lead you along the cobbled path, inviting you to step inside and enjoy the view.
12″ x 16″ textured oil on canvas panel.
*** Roll your cursor over the painting to see a detailed view of the texture.