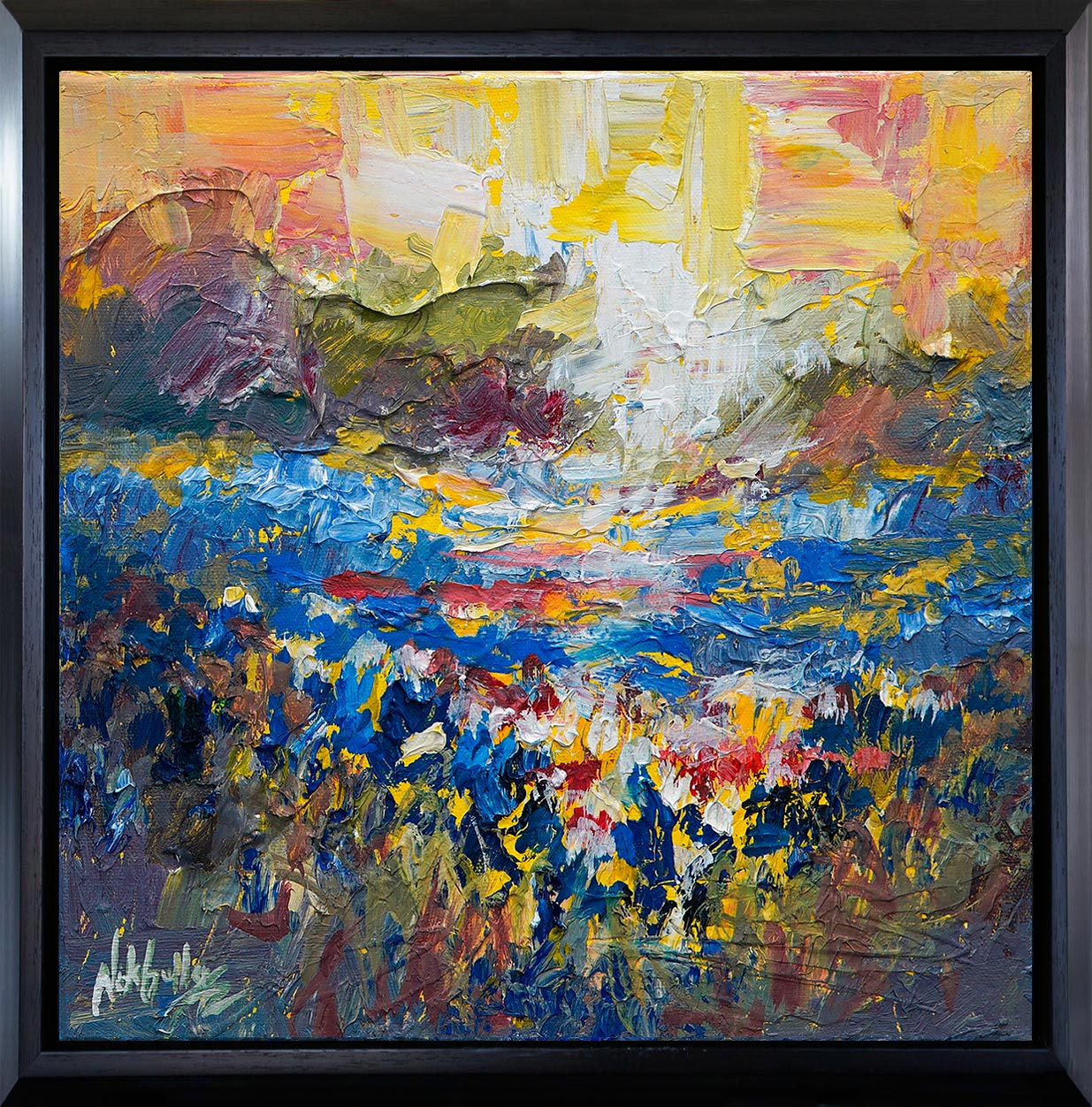 In this Texas wildflower series, I wanted to capture the excitement and energy felt during a beautiful April day when the bluebonnets are painting the horizon in blue. Driving through the hill country in springtime, there is such an amazing explosion of color from the bluebonnets, Indian paintbrush, coreopsis and the plethora of wildflowers, that it fills your heart with joy and awe.
12" x 12" textured mixed media painting on 1.5" canvas with
the painting continuing around the edges
*** Roll your cursor over the painting to see a detailed view of the texture.