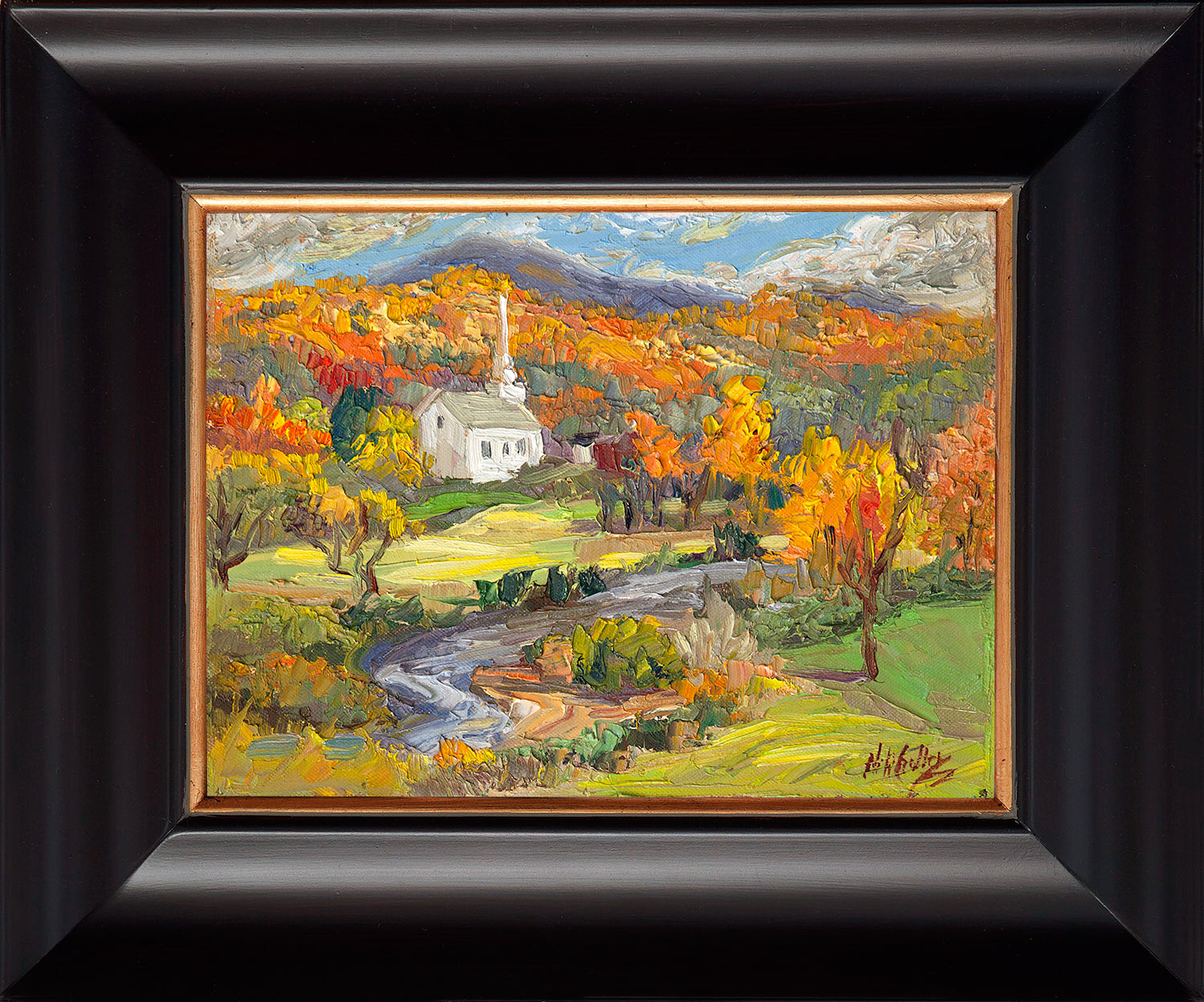 During our New England Fall Foliage Art Trek that my husband, Scott Williams, and I taught, we painted this gorgeous valley in Stowe, VT with its iconic church nestled among the vibrant foliage. Painted with palette knife and oil paint, this canvas is loaded with textured, color and movement!
"

Autumn in Stowe

" /

Stowe, Vermont
9″ x 12″ textured oil painting on panel.
*** SOLD ***
*** Roll your cursor over the painting to see a detailed view of the texture.