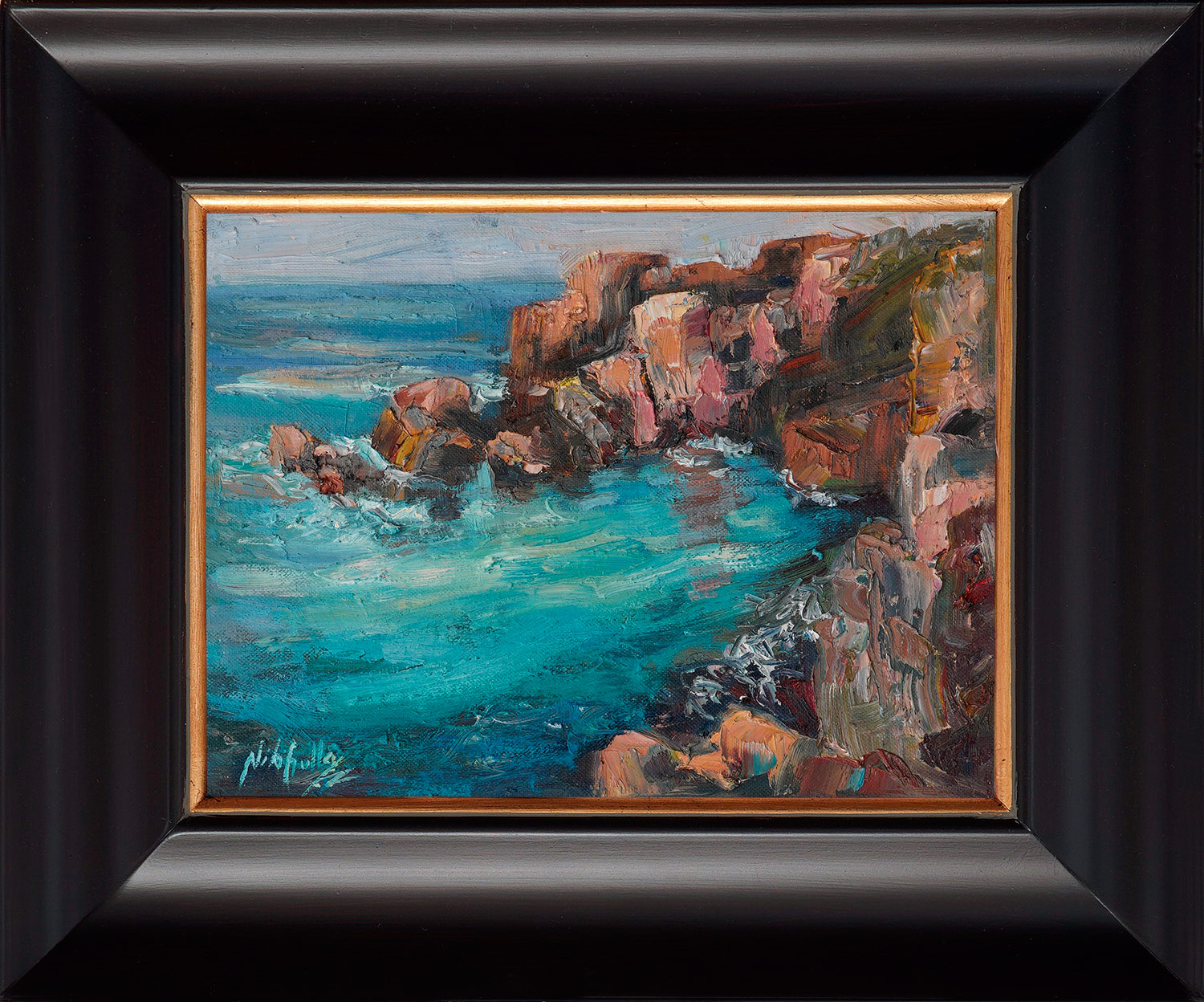 I wanted this painting to be about the power of the ocean to lift your spirits. Painting this piece on location, as the sun rose, I wanted to capture the gorgeous rock formations and the beautiful colors in the ocean. Whenever I visit the coast I always feel rejuvenated, and I hope I've translated that onto the canvas for you to experience it, too.
9″ x 12″ textured oil painting on panel.
Framed in 3
" espresso frame.
• $595 framed / $450 unframed
*** Roll your cursor over the painting to see a detailed view of the texture.