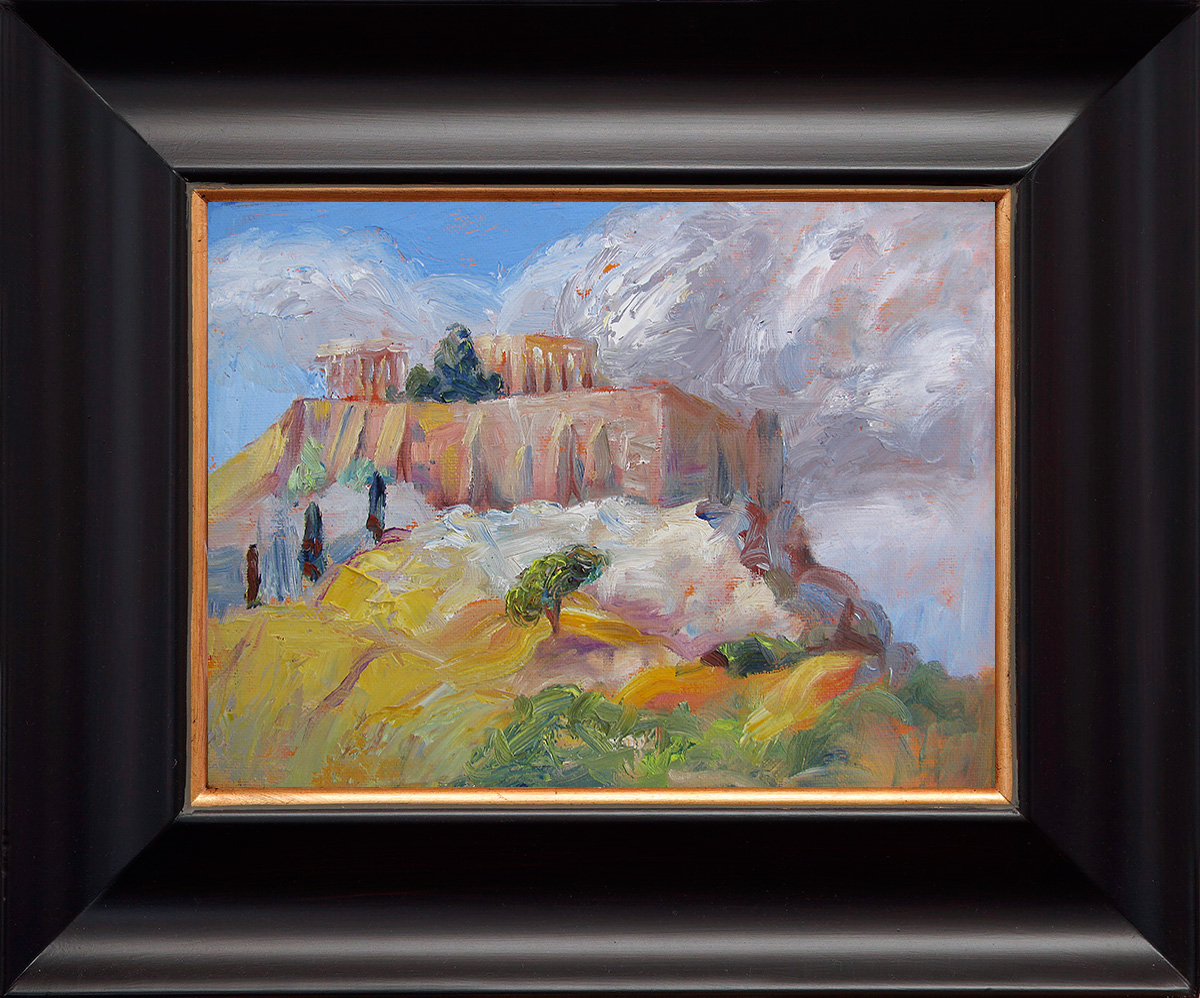 The Acropolis in Athens, Greece was truly awe inspiring to see a part of history from the fifth century BC and to imagine what life must have been like as democracy was beginning. I set up my easel on top of the balcony at our hotel to paint this beautiful view of the Parthenon. I wanted to capture a sense of scale with the Acropolis, and suggest how it rises above the city on this massive mound, towering majestically over the city, kissed by the clouds above.
9″ x 12″ textured oil painting on canvas panel.
Framed in 3
" espresso frame.
• $595 framed / $450 unframed
*** Roll your cursor over the painting to see a detailed view of the texture.